Wycliffe College-Threshold School of Ministry Program

--- and ---

Welcome to the Wycliffe College-Threshold School of Ministry program. This an exciting opportunity to earn a degree or certificate from Wycliffe College at the University of Toronto in the context of a learning community with the experienced staff of Threshold Ministries in New Brunswick. This joint collaboration brings together the excellent education available at Wycliffe College with the hands-on training and formation of Threshold Ministries. Read about the program below.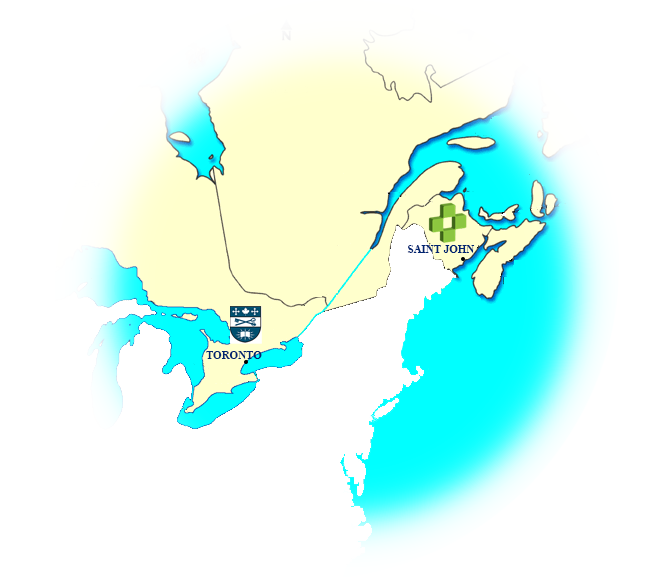 About the Program
This program combines distance learning opportunities through Wycliffe College with a local cohort-based formation experience. Threshold students will be able to enroll in Wycliffe's Certificate, Master of Divinity, or Master of Theological studies program and have access to many of Wycliffe's excellent course offerings. In addition to these on-line learning opportunities, on-site courses will be offered in New Brunswick along with cohort-based community activities.   
In Fall 2021, the following course with an on-site component will be offered:
Course: Ministry in the Darkness: A Theology of Suffering
Class time: Mondays from 2pm – 4pm EST (Remote)
Instructor: The Rev. Dr. Cole Hartin 
The Rev. Dr. Cole Hartin holds a PhD from Wycliffe College/University of Toronto. His dissertation examines the interpretation of Scripture in the Victorian Church of England, with a focus on Richard Chenevix Trench. He has completed an MA in theology from the University of St. Michael's College and a BA in religion from Summit Pacific College.
Cole's academic and popular writing is published in a variety of places including Heythrop Journal, The Journal of Anglican Studies, The Living Church, Relevant.com, Christianity Today: Pastors, and Huffington Post.
He is a priest in the Diocese of Fredericton and serves as the Rector at St. Luke' in Saint John, New Brunswick. Cole is married to Amy and they have three sons (and one on the way).
How does the partnership work?
Although most courses will be delivered in online and remote formats as part of Wycliffe's regular programming, there will be local face-to-face courses taught in New Brunswick along with a cohort-based formation experience. Students will register with both Threshold Ministries and Wycliffe College.

Click here to apply or contact our admissions counsellor at wycliffe.admissions@utoronto.ca
What is the time commitment?
Students can take classes either part-time or full-time and should expect about 6 -10 hours of work per week for each course they take. There will also be the opportunity to take intensive one-week courses as part of their program. Wycliffe has a lot of flexibility in its course delivery which Threshold students can take full advantage of.  
How long does it take to complete?
Depending on the degree or certificate that students enroll in, and the course load that is taken on, programs can take anywhere from 1-8 years. Please refer to Wycliffe's degree pages for more information. 
How much does it cost?
Courses are  approximately $600 each. Bursary assistance may be available based on financial need. For more detailed information, visit the Degree Program pages. 
Who is Wycliffe College?
Affiliated with the University of Toronto and Toronto School of Theology, Wycliffe College is a graduate theological school rooted in the evangelical Anglican tradition. Our students come from a wide variety of backgrounds and denominations. Wycliffe's goal is to challenge and encourage those who seek a greater understanding of the transforming power of Jesus Christ and to equip, through excellence in theological scholarship and spiritual formation, those who are called to ministry or academic pursuits.
Who is Threshold?
Training people to tell the good news of Jesus Christ since 1882, Threshold Ministries (originally Church Army) is an organization working to connect, inspire, and support people in life and in their walk with Jesus. Threshold seeks to be a leading organization in the training, equipping, and releasing of evangelists, and to assist the Church in becoming missional in communicating the Gospel.