Events
Wycliffe College seeks to create and strengthen bridges between the college and the church community, coordinating events and ministries that encourage Christians in their daily lives, ministries, and ongoing spiritual development.
Location: St. Basil's Parish
Toronto School of Theology's annual Fall Agapé worship service for the TST community (students, faculty, staff) will be hosted by Regis College this year with the theme of "Grief and Hope in the Face of the Pandemic".
The service will be held at St. Basil's Parish at the University of St. Michael's College, 50 St. Joseph Street, with a reception to follow in Macrina Hall at the Parish.
Presider:  Professor Susan Wood, SCL (Regis-St.Michael's)
Preacher:  Professor Darren Dias, OP (Executive Director of TST)
This annual ecumenical service is supported... Read More
Location: Wycliffe College, 5 Hoskin Ave, Toronto
The Gospel of John & Its Prologue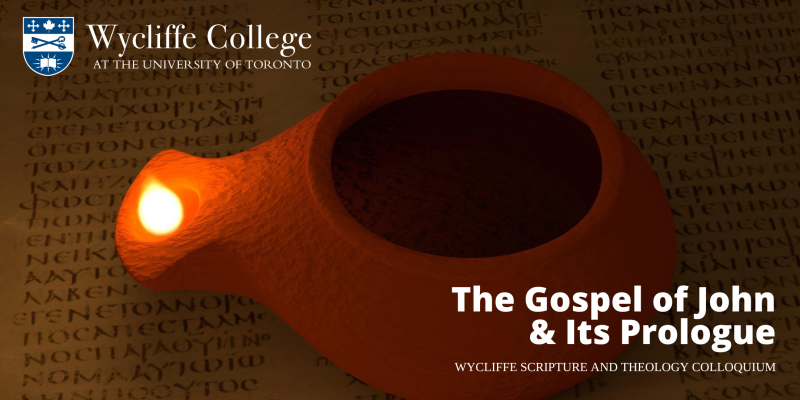 The Prologue of John's Gospel (John 1:1—18) has been viewed by some scholars as the programmatic key to understanding the rest of the Gospel and the fullest revelation of God himself. Others, however, have viewed the Prologue as a later addition to the narrative parts of John (1:19 onwards), like a veranda built on to an existing house.... Read More
Location: Wycliffe College, 5 Hoskin Avenue, Toronto
Wycliffe College invites you the Women's Breakfast on Saturday November 12th, with Prof. Marion Taylor. In addition, you will meet women currently studying at Wycliffe and hear more about their personal stories of calling as well as their journey of spiritual formation.
Tickets are $15.00, and tax receipts will be issued for any donations made toward women's bursaries at Wycliffe College.
The deadline to purchase tickets is... Read More