Events
Hermeneutics of the Feminine: Recovering the Value of Women's Religious Writings in the Long Reformation
This lecture, given by Carme Font, a specialist in 17th-century literature, examines the methodology of textual recovery and interpretation of women's religious writings in the Long Reformation. Taking 17th-century women's prophecy in Britain as a case study within the dominant linguistic culture of the Reformation, we will look into the practice of recovering, interpreting and retrieving the value of women's intellectual contributions in their contemporary... Read More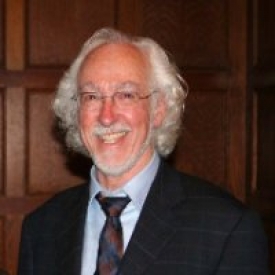 There is a fasination in today's world with the unseen world. What are Christians to think about witches, warlocks, ghosts, demons, psychokinesis (or telekinesis), and other occult, spiritual, and other-worldly phenomena? Our guest, David Reed, acted as a theological expert for forty different paranormal cases presented on Ghostly Encounters, which ran for 2005 to 2011. David in... Read More
Location: Wycliffe College, 5 Hoskin Ave, Toronto
Spring 2019 Colloquium:  
"The Identity of Israel: Jews, Christians, and the Bible"
Thursday May 9th
(Morning refreshments and Thursday lunch provided.) 
Presenters:
Adam Gregerman: Title of Talk not yet available -- St. Joseph's University
Christopher Seitz:  ... Read More
Location: Wycliffe College, 5 Hoskin Ave, Toronto
Contact Person: Peter Robinson - probinson@wycliffe.utoronto.ca
Preaching John – the gospel of the beloved disciple
Preaching, what is it's place and significance in the lives of this generation living in a global and technological culture? Seeking to continue it's role of serving and equipping today's church leaders,... Read More
Location: Hoskin Avenue, Toronto, Wycliffe College and Trinity College
Wycliffe College is a key partner in organizing the 2019 Tri-History Conference, the theme of which is: Trauma and Survival in the Contemporary Church: Historical, Archival, and Missional Responses. 
Papers and presentations will focus on the Anglican/Episcopal tradition responding to historical experiences of traumas from the Reformation to the present. Wycliffe professors... Read More