Annual Fall TST Agapé Worship Service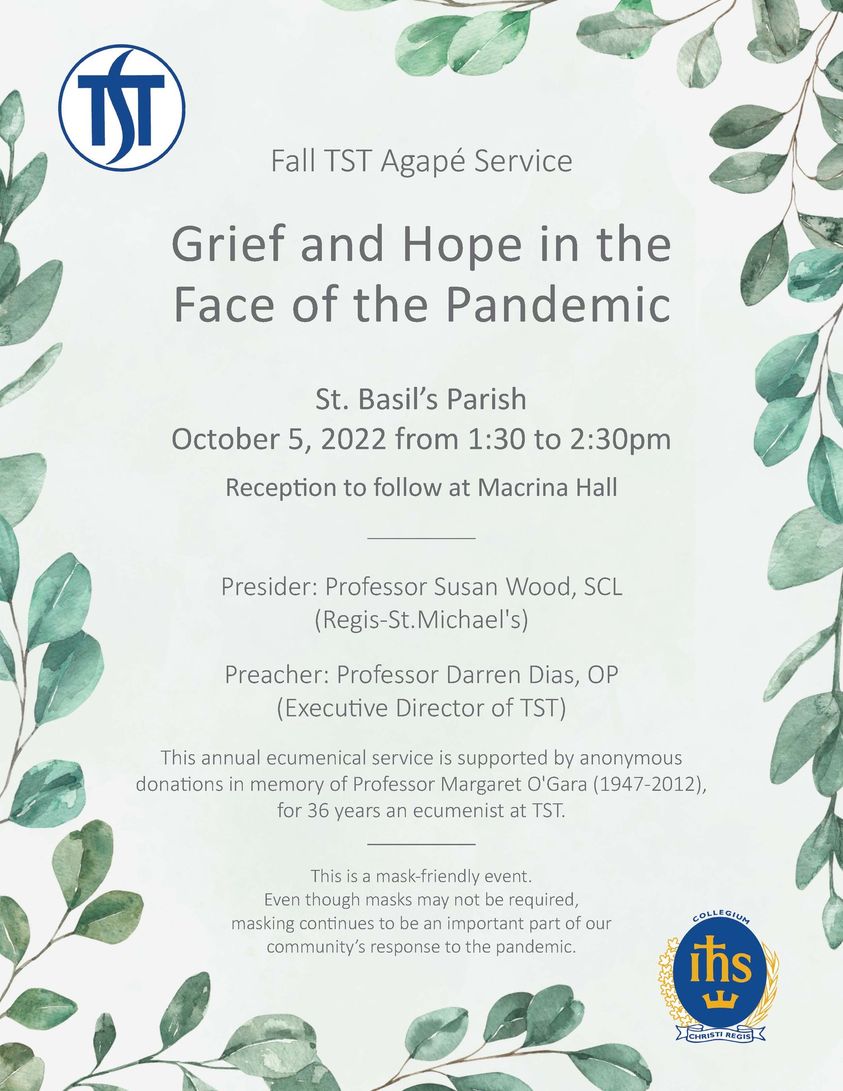 Toronto School of Theology's annual Fall Agapé worship service for the TST community (students, faculty, staff) will be hosted by Regis College this year with the theme of "Grief and Hope in the Face of the Pandemic".
The service will be held at St. Basil's Parish at the University of St. Michael's College, 50 St. Joseph Street, with a reception to follow in Macrina Hall at the Parish.
Presider:  Professor Susan Wood, SCL (Regis-St.Michael's)
Preacher:  Professor Darren Dias, OP (Executive Director of TST)
This annual ecumenical service is supported by anonymous donations in memory of Professor Margaret O'Gara (1947-2012), for 36 years an ecumenist at TST.