Convocation and Conferral of Honorary Degrees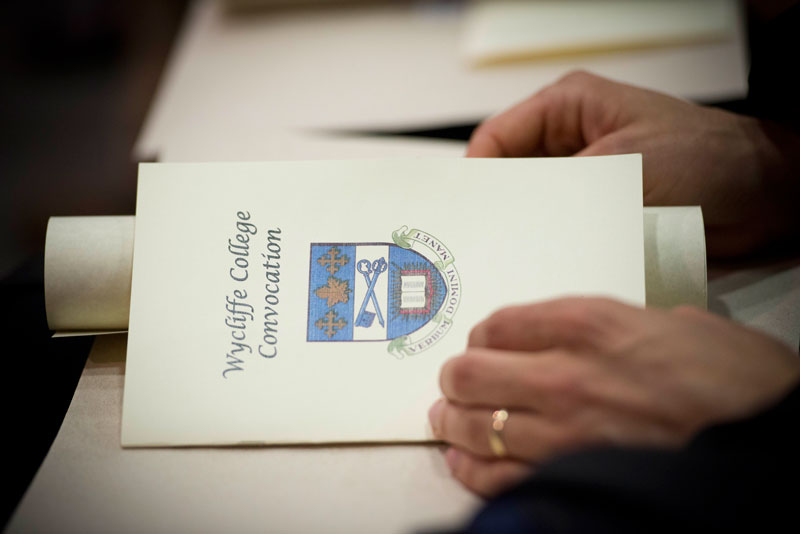 Date:
May 17th, 2021

to

May 18th, 2021
Where:
kbaker@wycliffe.utoronto.ca
Virtual Convocation –Monday May 17th, all times TBC
5:00 p.m. - Chapel service. Preacher: The Rt. Rev. Annie Ittoshat (W2014) and Honorary Doctor of Divinity recipient 2021
6:15 p.m. – AD Zoom Graduation
7:30 p.m. – BD Zoom Graduation
At the virtual convocation, graduates will be presented, as they would at our regular Convocation ceremony, with an introduction by a member of faculty.
Conferral of Honorary Degrees – Tuesday May 18th at 12:00-1:30 EDT
Honorary Doctor of Divinity:
The Most Rev. Mouneer Anis, Archbishop of the Anglican Province of Alexandria and Bishop of Egypt
The Rt Rev. Annie Ittoshat, Suffragan, Diocese of the Arctic
The Rt Rev. Stephen Leung, Area Bishop (Asian and multicultural ministries), Anglican Network in Canada
The event will feature an address by Archbishop Anis on the theme of Anglican ministry in a multi-cultural context, with Bishop Leung responding. The three honourands will then engage in a moderated panel discussion on the theme.
We'll be sending out registration links to those invited. For both events, anyone having questions should contact Karen Baker-Bigauskas at kbaker@wycliffe.utoronto.ca.