A Discussion with the Rev. Fleming Rutledge, interviewed by Prof. Joseph Mangina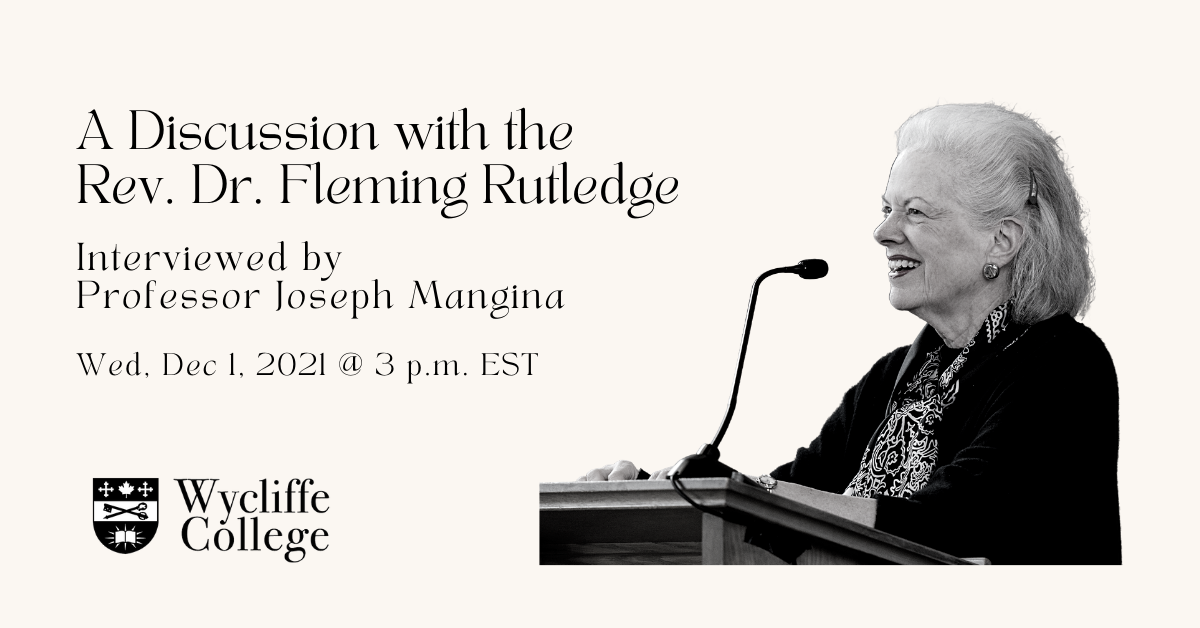 On December 1, 2021, Professor Joseph Mangina will interview the Rev. Dr. Fleming Rutledge. At this virtual Wednesday Event, we will have an opportunity to learn more about her apocalyptically-inflected theology, commitment to Holy Scripture, and love of the writings of J.R.R. Tolkien, among other topics. 
Fleming Rutledge is an Episcopal priest, a best-selling author, and a widely recognized preacher whose published sermon collections have received acclaim across denominational lines. Her other books include Help My Unbelief, Three Hours: Sermons for Good Friday, Advent: The Once and Future Coming of Jesus Christ, and The Crucifixion: Understanding the Death of Jesus Christ, which won Christianity Today's 2017 Book of the Year Award. In 2018, Fleming received an Honourary Doctor of Divinity from Wycliffe College, she served as Preacher-in-Residence at the College in the mid-2000's, and has been back to visit and speak at Wycliffe since. She has a great fondness for the College.