Fall 2023 Scripture and Theology Colloquium - The Book of Esther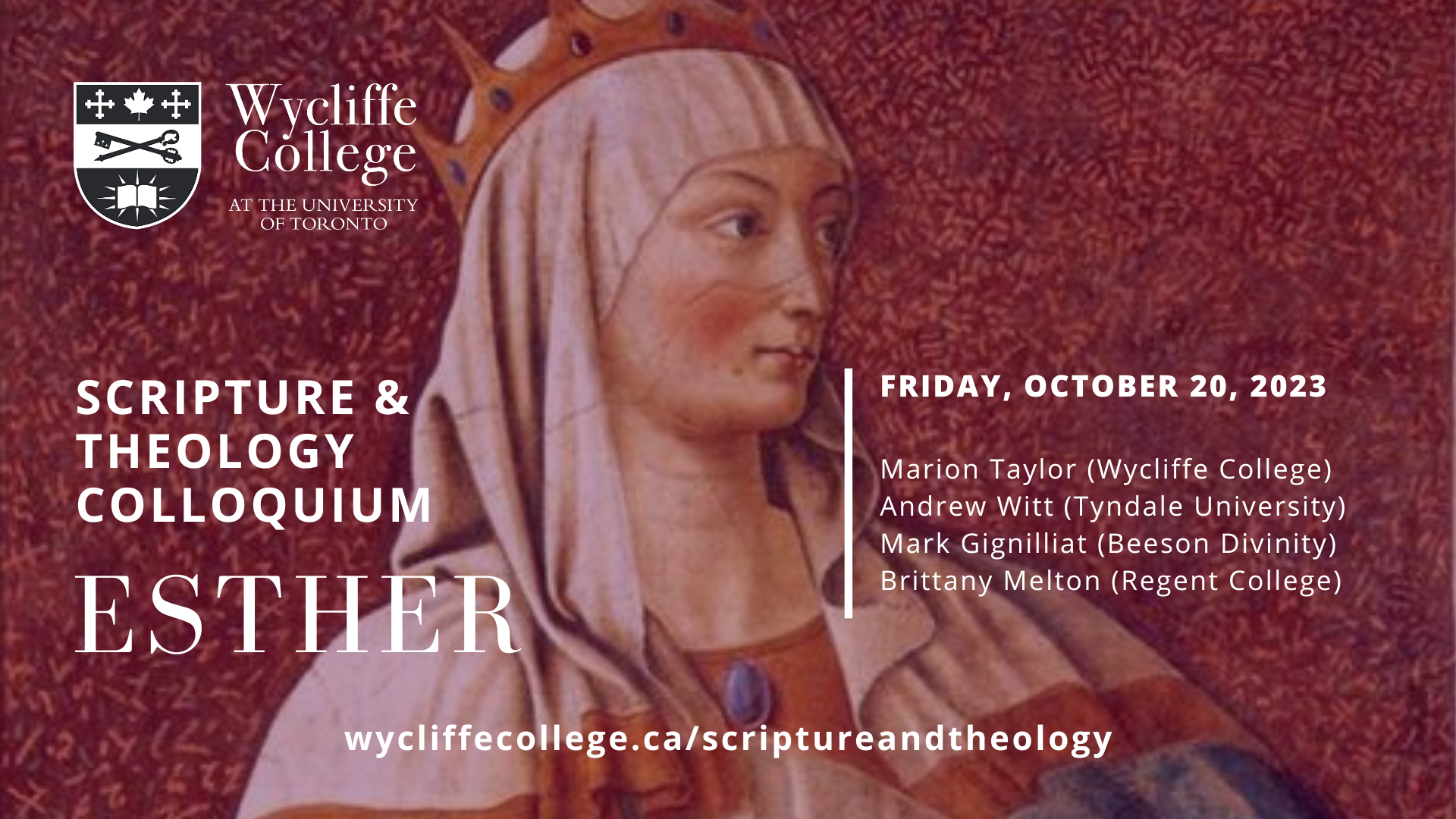 When
Friday, October 20, 2023 -

9:30am

to

4:30pm
Where:
Wycliffe College, 5 Hoskin Ave, Toronto (in-person and livestream)
Friday, Oct 20, 2023, 9:30 a.m. - 5:00 p.m.
Explore the book of Esther with world-class theologians and biblical scholars at Wycliffe College's Scripture and Theology Colloquium, a gathering for faculty, pastors, students, and those who are interested in the dynamic interplay between scripture and theology.
Esther is a mightily resourceful, female lead character who lends her name to this piece of Scripture. One noted feature of the book is that God's name is not mentioned even once. Rather, the focus of this book is the zigzagging tale of the Jewish exiles in Persian Susa in a time of threats of persecution and intrigue at the royal court. What, then, is the message of the book of Esther? Is it "God helps those who helps themselves?" Or does it advocate trusting the Lord despite his apparent absence?
Buy tickets at wycliffecollege.ca/scriptureandtheology.