Groaning with Creation - TST Annual Agape Worship Service with Mark MacDonald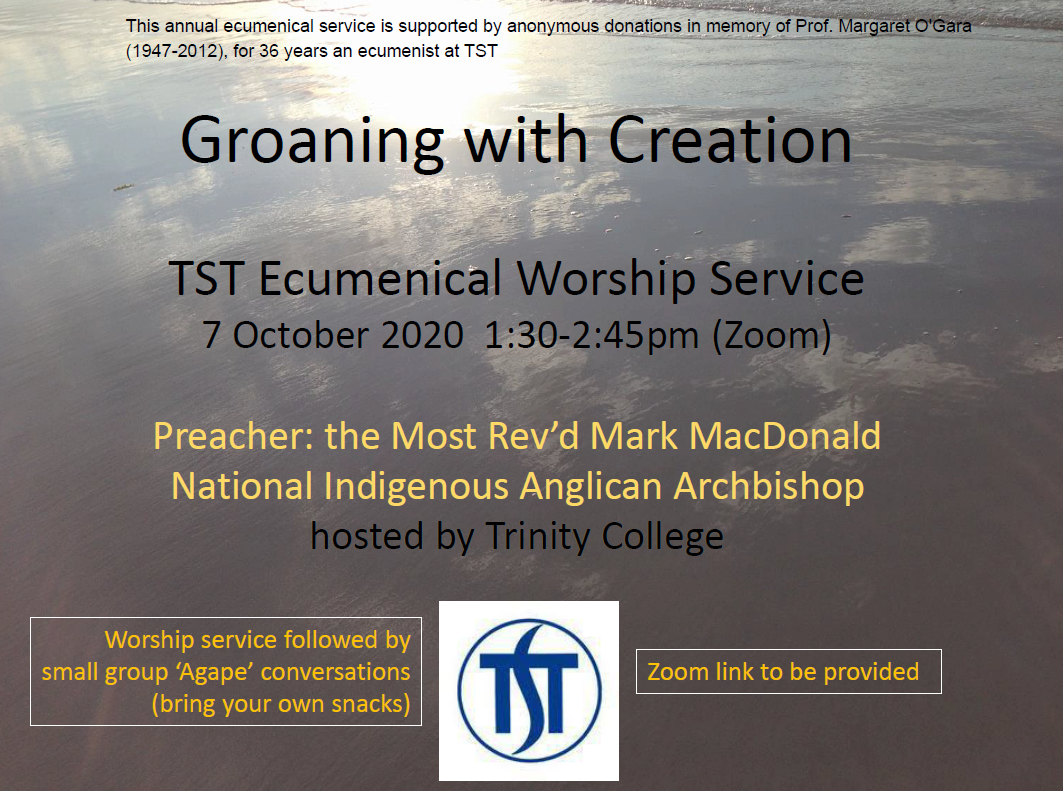 The Agape Ecumenical Worship Service is an annual event where the Toronto School of Theology (TST) community gathers. This year, it will take place virtually. The theme of the service will be "Groaning with Creation."
Join preacher the Most Rev'd Mark MacDonald, National Indigenous Anglican Archbishop and fellow TST students, staff, and faculty on Wednesday, Oct 7, 1:30 - 2:45pm.
The link to the virtual service will be provided by TST once it becomes available. So make sure you follow their website and Facebook page for updates!