The Man Who Invented Narnia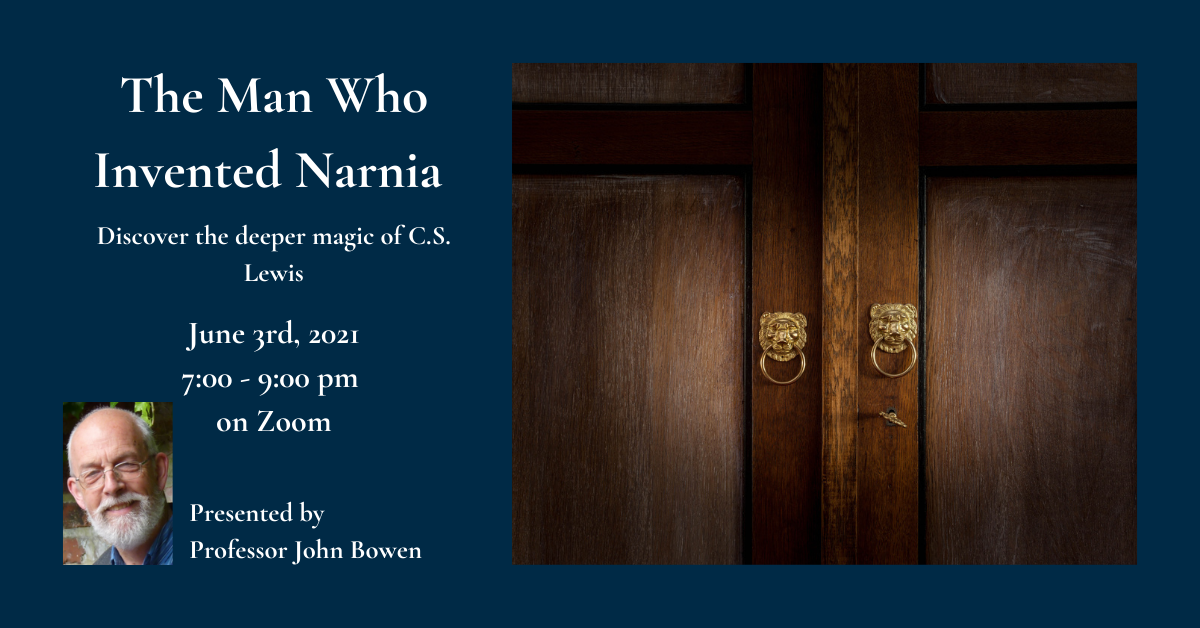 Where:
Virtual event over Zoom (registration is required)
Discover the deeper magic of C. S. Lewis as John Bowen, Professor Emeritus at Wycliffe College, walks us through the life and legacy of Lewis, and shows how his own journey to faith influenced the writing of the Chronicles of Narnia. This virtual event features a presentation by Prof. Bowen followed by a topical discussion in smaller break-out groups.
Tickets are $50 each or $250 for a private break-out group of 6 people.