Preaching Day 2024 with Dr. Bryan Chapell - Christ-Centered Interpretation and Application of Scripture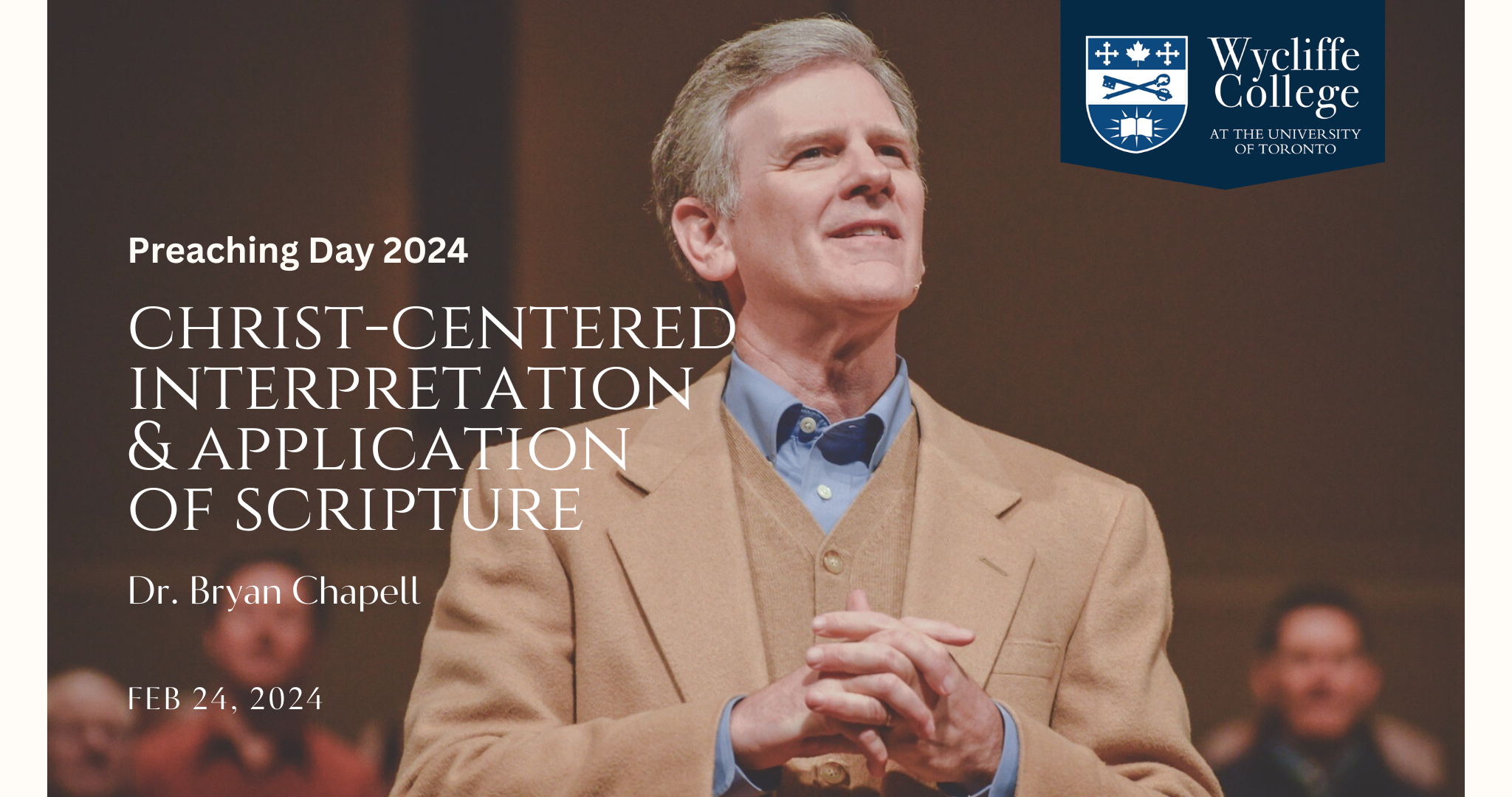 When
Saturday, February 24, 2024 -

9:00am

to

4:00pm
Where:
Wycliffe College, 5 Hoskin Ave, Toronto (in-person and livestream)
Preaching is an incredible privilege and a daunting responsibility.  Cultivating the art and craft of preaching is a lifelong endeavor that takes time, effort, and patience for the long haul. At Wycliffe's Preaching Day we have made it our primary commitment to continue to learn how to engage more deeply with the biblical text to help preachers and listeners respond to God's call on our lives.
We look forward to welcoming Dr Bryan Chapell as our keynote speaker for Preaching Day 2024 on Saturday February 24th. Dr Chapell is the Pastor Emeritus of Grace Presbyterian Church in Illinois  and President Emeritus of Covenant Theological Seminary.  He is the author of many books including the prize winning Christ-centered Preaching which is used in many preaching courses.  He will be speaking on the heart, hands, and hope of a Christ-centered message in preaching.  We are grateful for the support of the Canadian Bible Society in sponsoring this event.
In an era when many people, including preachers, are wondering about the significance and place of preaching, Wycliffe College seeks to serve and equip church leaders by offering encouragement, training, and resources for preaching the good news in their contexts.