The Theology of Jeremiah: Echoes of Struggle and Hope - Scripture and Theology Colloquium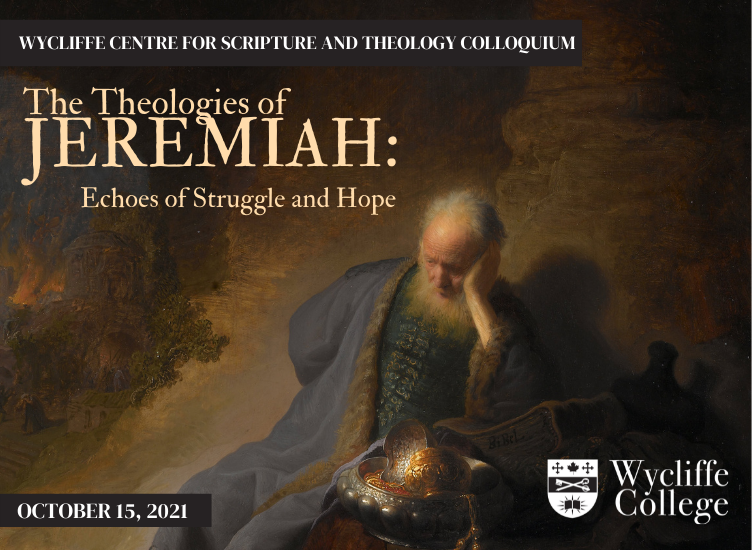 The Scripture and Theology Colloquium is a semi-annual gathering of faculty, pastors, students and others who are interested in exploring the dynamic interactions of scripture and theology. With a panel of world-class experts, the colloquium will alternate between larger theological topics and at other times the colloquium will endeavour to take up a book or chapter of the Bible as the theme.
In this event, we will explore the topic "The Theologies of Jeremiah: Echoes of Struggle and Hope" with Dr. Mary Callaway (Fordham), Dr. Lissa Wray Beal (Providence), Dr. Michael Graves (Wheaton), and Dr. Mark Elliott (Wycliffe).
This event will be virtual, with the possibility of having an in-person option. We will update this webpage once it's determined.
Visit the event page for more information and registration details >>