TST Ecumenical Worship - Week of Prayer for Christian Unity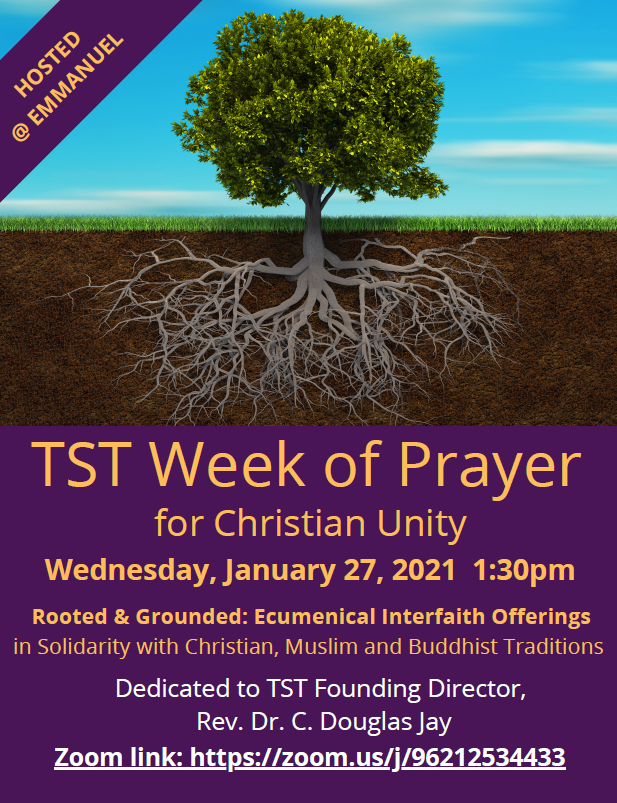 Each year one of Toronto School of Theology's member schools hosts a worship service during the World Council of Churches' Week of Prayer for Christian Unity. This year, Emmanuel College will be the host of the event.
Emmanuel College offers students unique opportunities to engage in interfaith dialogue between Christians, Muslims, and Buddhists. This January, they invite us to experience engaging in prayer with others that help us become more rooted in our own faith.
Pre-register for this event here. The morning of the event, you will be emailed a secure Zoom link, which we ask that you do not share. We will also be live-streaming this event via Facebook: @EmmanuelCollegeofVic.