What Does it Mean to be Human? Scientific, Theological, and Moral Dimensions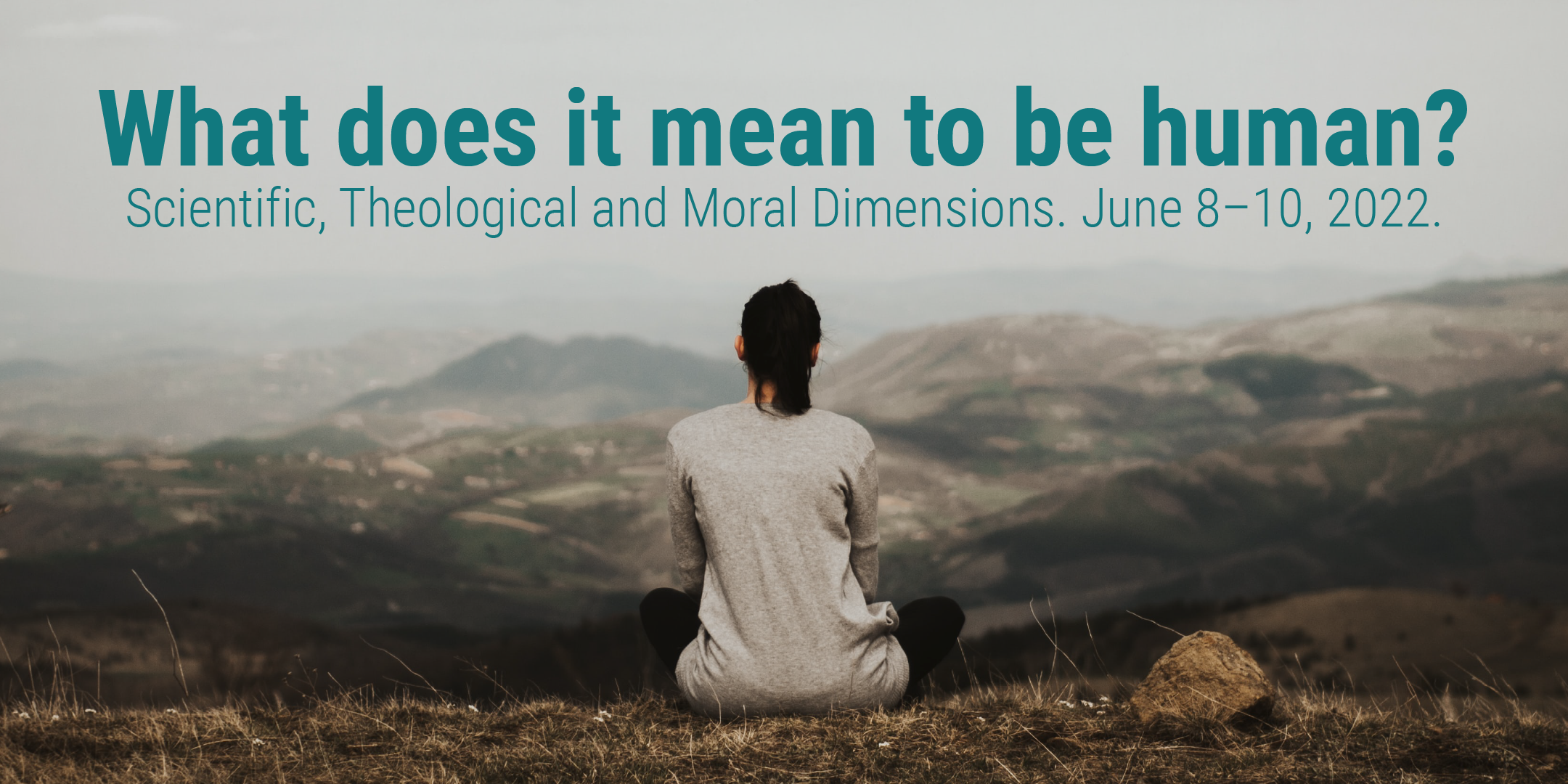 When
Wednesday, June 8, 2022 - 9:00am

to

Friday, June 10, 2022 - 5:00pm
"What it means to be human?" is one of the enduring questions that underscores our search to find meaning in our lives and govern how we relate to one another in our society. How this question is answered has varied throughout human history and the distinctions in the answers have only proliferated in our current age. As our society becomes more complex, our scientific understanding of our biology becomes more comprehensive, and our technologies are increasingly able to augment our existence, our ability to answer this question and, maybe, more importantly, our ability to navigate the practical implications of this understanding has become progressively more difficult. Traditional theological perspectives and ethical approaches need to re-engage these changes while at the same time, the applications of these new technological and social innovations need to be understood in theological and ethical perspectives. "How can science inform our Christian anthropology and practice of ministry?" and "How does a Christian theological vision create goals and limits for medicine and science?" These overarching questions govern a host of other related questions around the intrinsic value of the human person, the nature of the image of God, the responsibility to maintain human dignity, the ethical scope of new technologies, and the engagement of human suffering in society. This series opens the possibility of new horizons of understanding the engagement of theology, philosophy, and ethics with the natural, social, and life sciences to better equip professionals, academics and church leaders.
This series is supported by a grant from the American Academy for the Advancement of Science as part of their Dialogue on Science, Ethics, and Religion program. AAAS established the program of Dialogue on Science, Ethics, and Religion (DoSER) in 1995 to facilitate communication between scientific and religious communities. DoSER builds on AAAS's long-standing commitment to relate scientific knowledge and technological development to the purposes and concerns of society at large.
The series feature:
An interdisciplinary conference from Jun 8-9, featuring papers from Christian academics in the Sciences, Social Sciences and Humanities;
a open forum on the limits of scientific advancements, professional responsibility and society's evolving conception of the human person;
a focused workshop for pastors and healthcare professionals on contemporary challenges in care for the human person across their lifetime. 
 Our feature speakers including Carl Truman (theology), Joseph Graves (genetics), Farr Curlin (medicine), Andreae Sennyah (public policy).