New Training Partnership with Threshold Ministries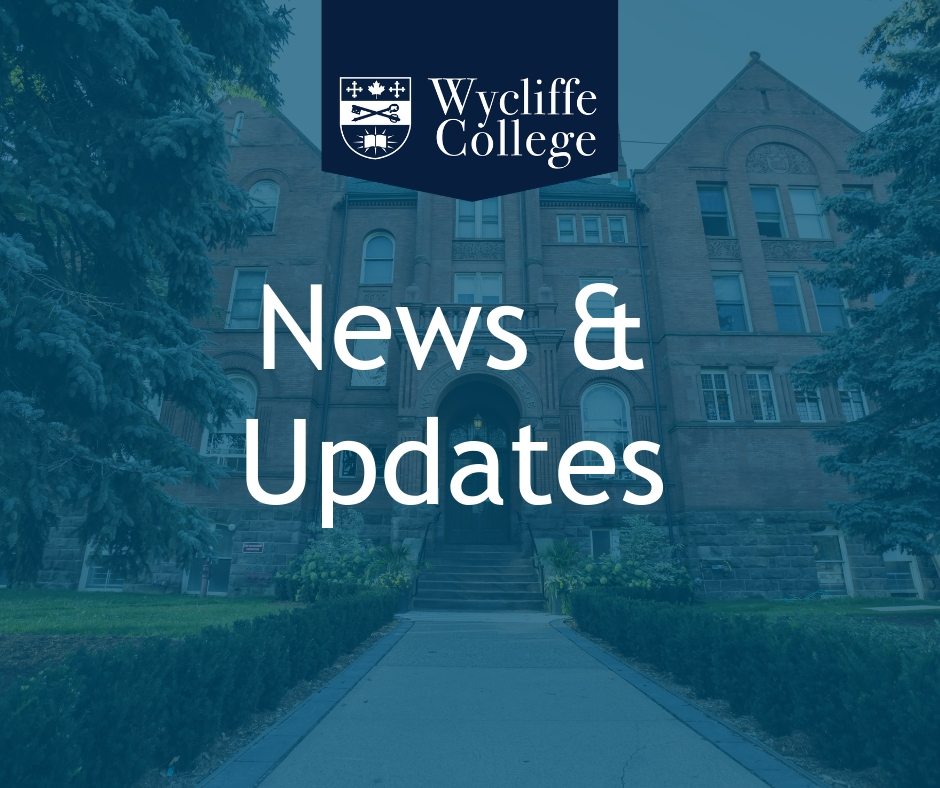 Threshold Ministries and Wycliffe College at the University of Toronto announce new partnership for a local theological training program in New Brunswick.
TORONTO - Threshold Ministries and Wycliffe College at the University of Toronto will commence a new local training and formation program in New Brunswick starting the fall of 2020. Threshold's commitment to the training, equipping, and releasing of evangelists for the Church will join with Wycliffe's long track record of high-quality, Gospel-centred theological education and strategic initiatives through its Institute of Evangelism.
We are excited about the synergies created by this new partnership. Threshold students will be able to enroll in Wycliffe's Certificate, Master of Divinity, or Master of Theological studies program. Although most courses will be delivered in online and remote formats as part of Wycliffe's regular programming, there will be local face-to-face courses taught in New Brunswick along with a cohort-based formation experience.
Wycliffe and Threshold are excited about the possibilities of this new partnership as both organizations share a common passion for personal formation and missional transformation of the local church. This collaboration builds on both organizations' long history and commitment to the formation of leaders and evangelists. For more information about the program, please visit www.wycliffecollege.ca/threshold.
About Threshold Ministries
Training people to tell the good news of Jesus Christ since 1882, Threshold Ministries (originally Church Army) is an organization working to connect, inspire, and support people in life and in their walk with Jesus. Threshold seeks to be a leading organization in the training, equipping, and releasing of evangelists, and to assist the Church in becoming missional in communicating the Gospel.
About Wycliffe College
Affiliated with the University of Toronto and Toronto School of Theology, Wycliffe College is a graduate theological school rooted in the evangelical Anglican tradition. Our students come from a wide variety of backgrounds and denominations. Wycliffe's goal is to challenge and encourage those who seek a greater understanding of the transforming power of Jesus Christ and to equip, through excellence in theological scholarship and spiritual formation, those who are called to ministry or academic pursuits.