Wycliffe College Celebrates the Graduating Class of 2020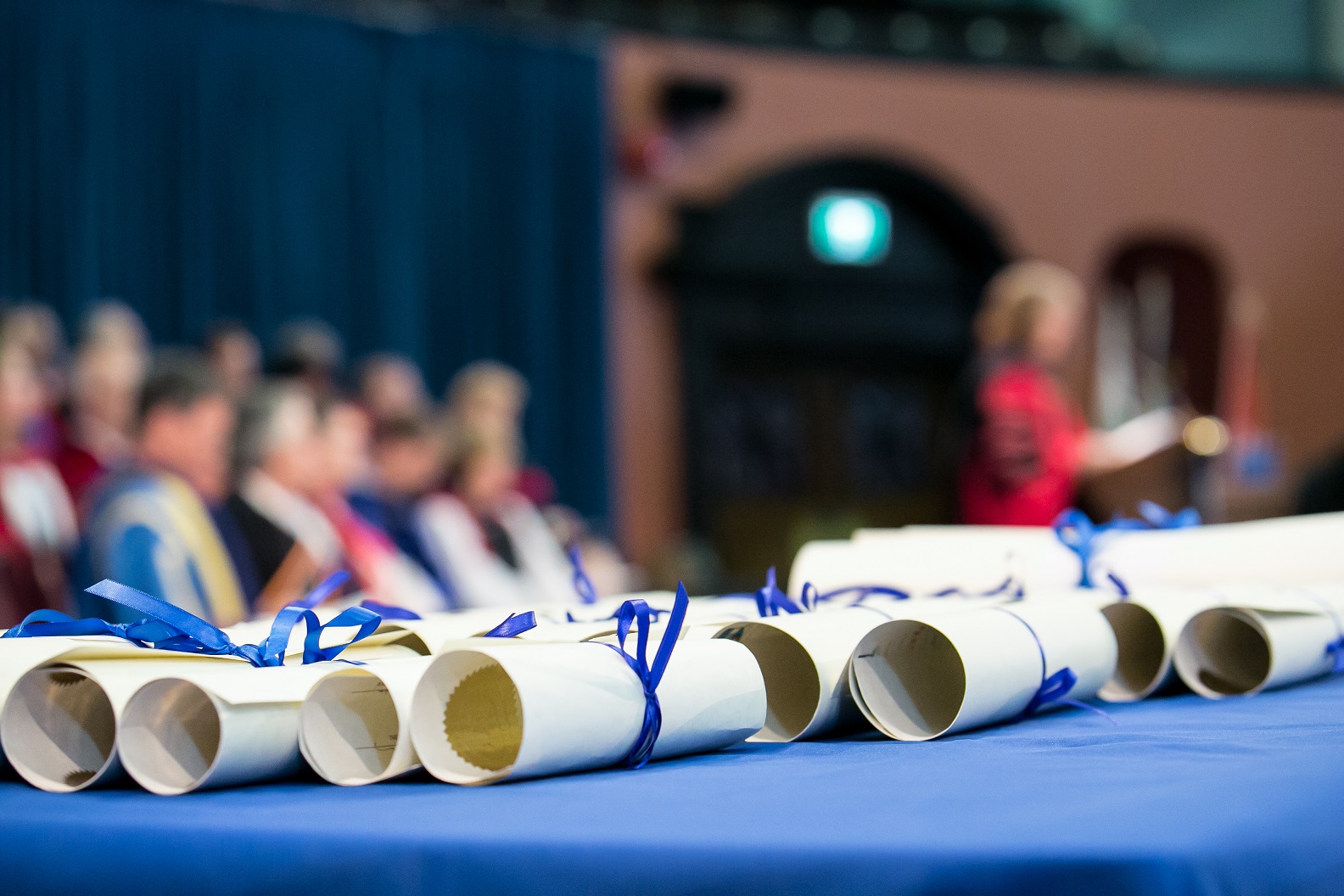 Congratulations to the Class of 2020!
On Monday, May 11, 2020—the day that was to have been Wycliffe's annual spring convocation—faculty, staff, and graduates gathered virtually to celebrate online. A 6:00 p.m. live streamed service in Founders' Chapel kicked off the festivities, followed by consecutive Zoom receptions—first for Advanced Degree Graduates and then for Basic Degree Graduates. Each graduate was introduced and honoured by a faculty member, and given an opportunity to express a few words, a time in which Wycliffe's newest alumni spoke fondly of their appreciation for faculty and for the rich experience of community they enjoyed during their time of study here.
"Every day was a blessing," said Zachary Bartkus (MDiv), while Michael Lyons (MDiv) testified that he "gained a deeper appreciation for the wider Christian family" during his time here.
Former senior student Sydney Caron spoke movingly, saying "Wycliffe gave me an opportunity to do so many things I love: to live in community, to experience formation and to gather around the table [with other students, residents, and faculty]." And Bridget Poole (MDiv) shared her astonishment at learning not only that both her grandfathers had studied here but also her great great grandfather, Charles Sadleir (who is featured in one of the stained glass windows in Founders' Chapel). "God definitely sent me to Wycliffe," she said.
---
We would like to take this opportunity to honour all graduating students individually. Here is a list of those who have agreed to have their names listed publicly:
Grayhame Robert Bowcott, DMIN
Raymond Clifford Aldred, THD
James Wesley Knight, THM
Maureen Ugochi Ononiwu, THM
Terrance Andrew Spratt, THM
David Garth Tiessen, THM
Robert Sai-Keung Tsui, THM
Calvin Alastair Pais, MA
Pavani Thirumani Paul, MA
Cole Joseph Forrest Miller, MDIV hons
Zachary John Bartkus, MDIV
Sydney Amelia Caron, MDIV pion
Max Vincent Dionisio, MDIV
Michael John Garner, MDIV pion
Michael Logan Hurst, MDIv
Cageian Coldon Inniss, MDIV
Michael James Christopher Lyons, MDIV
Bridget Anne Poole, MDIV
Muriel Che Yue Tse, MDIV
Matthew Benson Grant Waterman, MDIV
Sara Williamson- Bynoe, MDIV
Jessica Ruth Bartlett, MTSU
Jason Deroche, MTS
Mimi Hiu Mei Kam, MTS
Kit Man Lai, MTS
Scott M. Mark, MTS
Elaine Marie Rowe, MTS
Kerry Mae Tucker, MTS
William Austin Weiland, MTS
Robert Trent Pettit, CAS
Gary Lawrence Gannon, DCS