CATA Interdisciplinary Conference 2018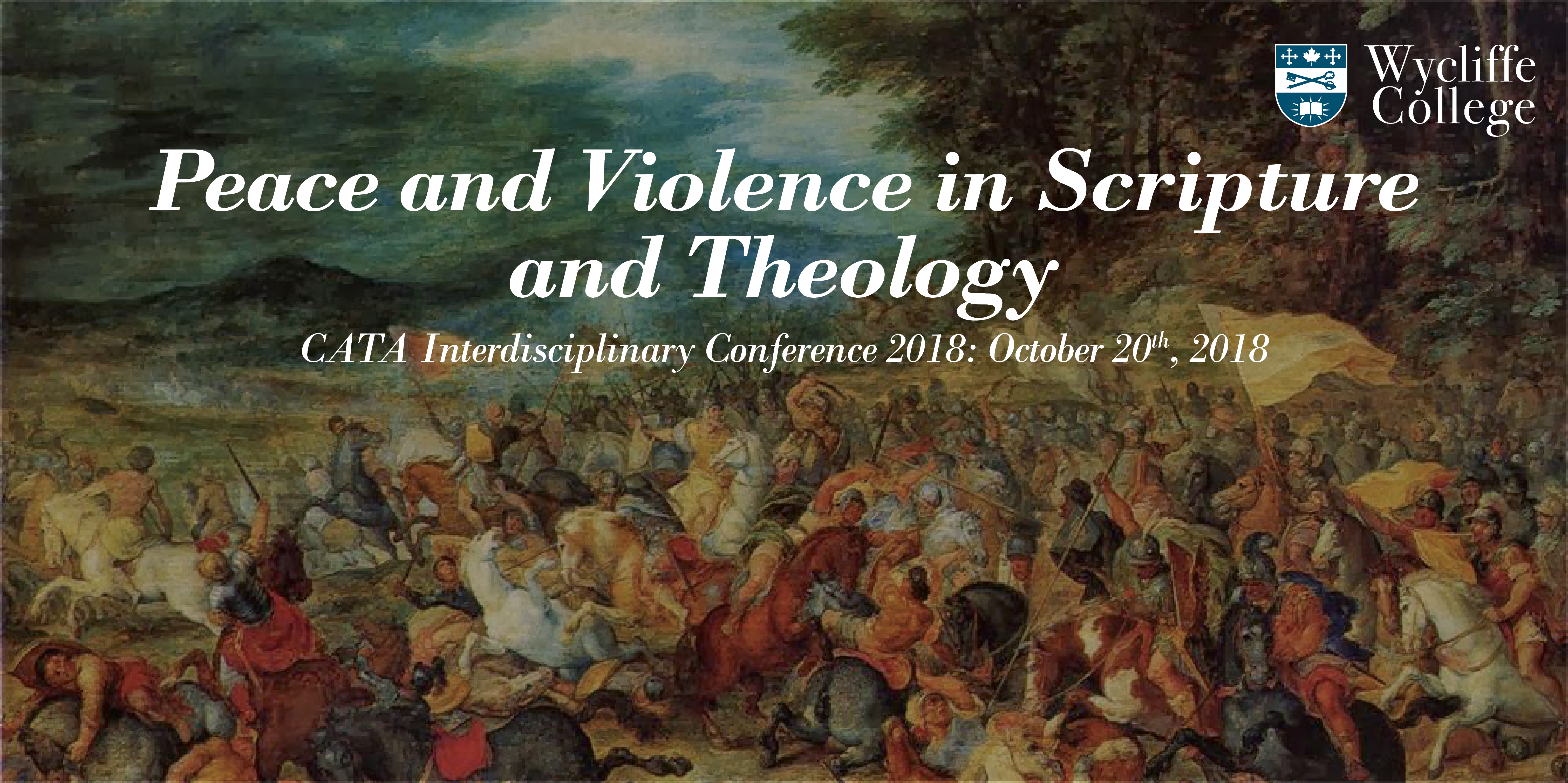 PEACE AND VIOLENCE IN SCRIPTURE AND THEOLOGY
** Patricipants of the Canadian-American Theological Association Interdisciplinary Conference are invited to attend the Scripture and Theology Colloquium  October 19th, 2018 at Wycliffe College at a discounted rate. Please visit https://www.wycliffecollege.ca/scriptureandtheology for more information.**
Our keynote speaker is Dr. Gordon K. Oeste,the Teaching Pastor at Cedar Creek Community Church in Cambridge, Ontario. Dr. Oeste is the author of Legitimacy, Illegitimacy, and the Right to Rule: Windows on Abimelech's Rise and Demise in Judges 9 and is co-authoring a book on warfare in the Bible.
Dr. Oeste will deliver the keynote lecture, Feasting with the Enemy: Redemptive Readings of Biblical War Texts. In line with the topic of Dr. Oeste's lecture, we invite submission of high quality papers on any topic related to the broad theme of "Peace and Violence in Scripture and Theology," though papers falling outside this area will also be considered.
A panoply of papers will be presented from all theological disciplines on subjects related to Peace and Violence in Scripture and Theology as well as other subjects that engage culture, the church, and other academic fields.  Our fall CATA conference promises to be a very full and enriching day that will offer new ideas and stimulating discussion with scholars,  students, and  laity.  
For more information, please email mtaylor@wycliffe.utoronto.ca
Co-sponsored by: Wycliffe College and The Canadian-American Theological Association Location: Wycliffe College, 5 Hoskin Avenue, Toronto M5S 1H7.
CATA Members please use the promo code 'CATA' for discounts to the conferences. 
View the Canadian American Theological Association schedule & directory.