Scripture and Theology Colloquium: Martyrdom and its Scriptural Shape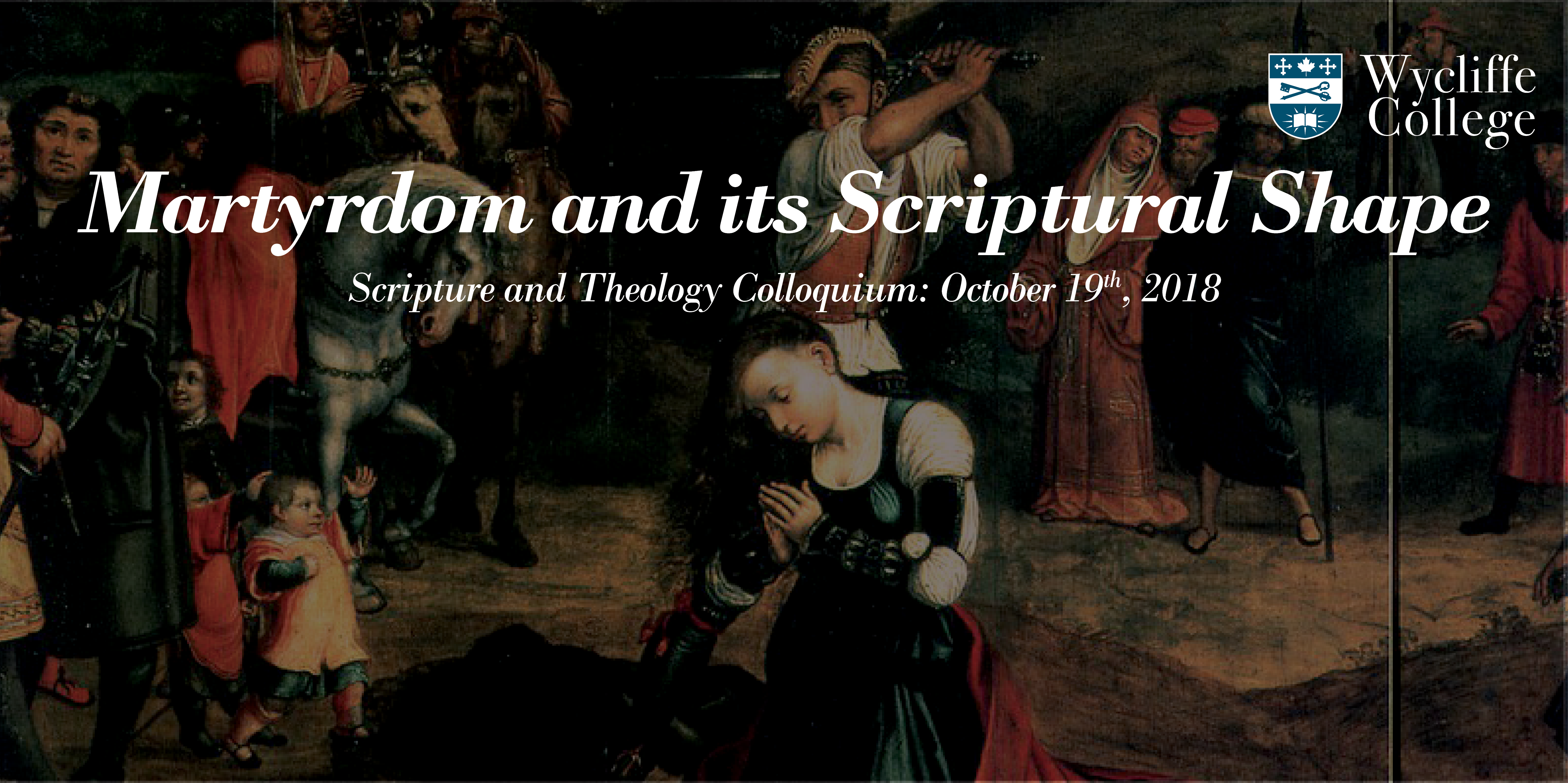 Scripture and Theology Colloquium: Martyrdom and its Scriptural Shape
** Patricipants of the Scripture and Theology Colloquium are invited to attend the Canadian-American Theological Association Interdisciplinary Conference on October 20th, 2018 at Wycliffe College for a discounted rate. Please visit https://www.wycliffecollege.ca/cata for more information.**
Join us for the Fall Colloquium, featuring:
Catherine Sider-Hamilton: Perpetua and St. Paul -- Wycliffe
Brian Butcher: The Witness of the East (Ukraine) -- TST/Sheptytsky Institute
Joseph Tse-Hei Lee: Chinese Martyrdom Under Mao -- Pace University
Charles Pinches: The Scriptural Theology of Martyrdom -- University of Scranton
Wycliffe College is a vital institution of Christian teaching and learning, engaging scholars, seminarians, masters, and doctoral students across the theological disciplines. Among its special commitments is the intellectual renewal of Scriptural and Theological study as a mutually informing discipline in the service of the Christian Church. The Wycliffe Centre for Scripture and Theology serves this purpose by:
Offering regular for-credit seminars on the theological study of Scripture, which will include exegesis, hermeneutics, history of interpretation, and Scriptural theology.
Organizing regular colloquia at Wycliffe – one per semester – that will bring more established and younger scholars together with faculty and Advanced Degree students for discussion of current work being done in these areas.
Foster an atmosphere among interested faculty and students at Wycliffe and the Toronto School of Theology that strengthens scholarly collegiality and mission.