Theology Pub Night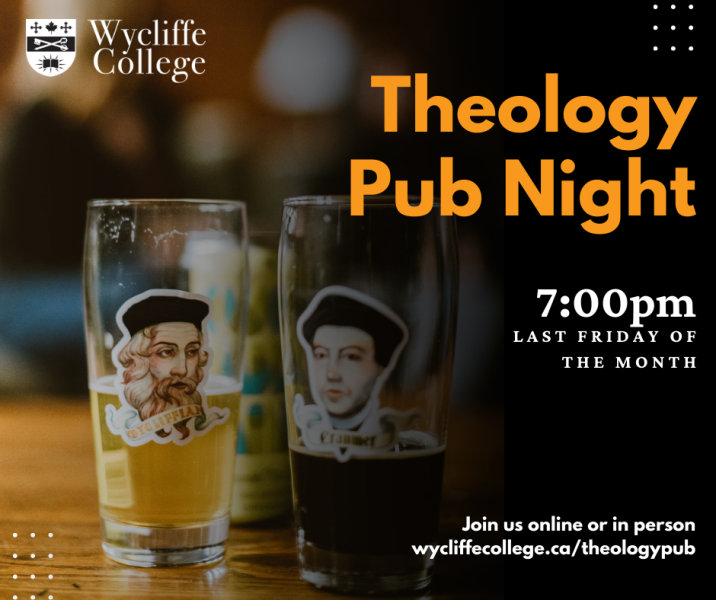 Have you wanted to find a place to enjoy a nice cold beer, cider, and/or pop * (that's 'soda' or 'cola' to our American friends), snack on popcorn and chips, and listen to theological perspectives on a variety of topics? Then our Theology Pub Night is the place you need to try out. On the last Friday of the month Wycliffe provides an ideal location to grab a cold beverage, mingle with others, and join in a spirited conversation on a range of topics. We start with a time of socializing and then move into an interview with someone in the know about the topic and then open the floor for questions and answers.
Sign up for reminder
January 27, 2023
Time: 7:00pm
Guest: Darryl Dash (www.dashhouse.com/about/)
Topic: The Eight Deadly Sins of Discipleship
Location: 5 Hoskin Avenue, Toronto (in person).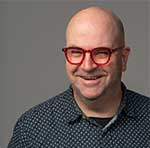 Many books try to help you do the right actions. But the real key to life transformation—for yourself and then for others—is building habits that become part of your life. Because habits don't just dictate what you do, they reflect who you are. Our January Pub Night will explore discipleship with Author and Pastor Darryl Dash. Our topic for the evening is the "8 Deadly Sins of Discipleship."
We will be holding three book draws of Darryl's recent book, 8 Habits for Growth: A Simple Guide to Becoming More Like Christ. The book is available for purchase at multiple locations including www.amazon.ca.
Join us for a rich conversation and some local craft beer.