COVID-19 Response: Update on assignment extensions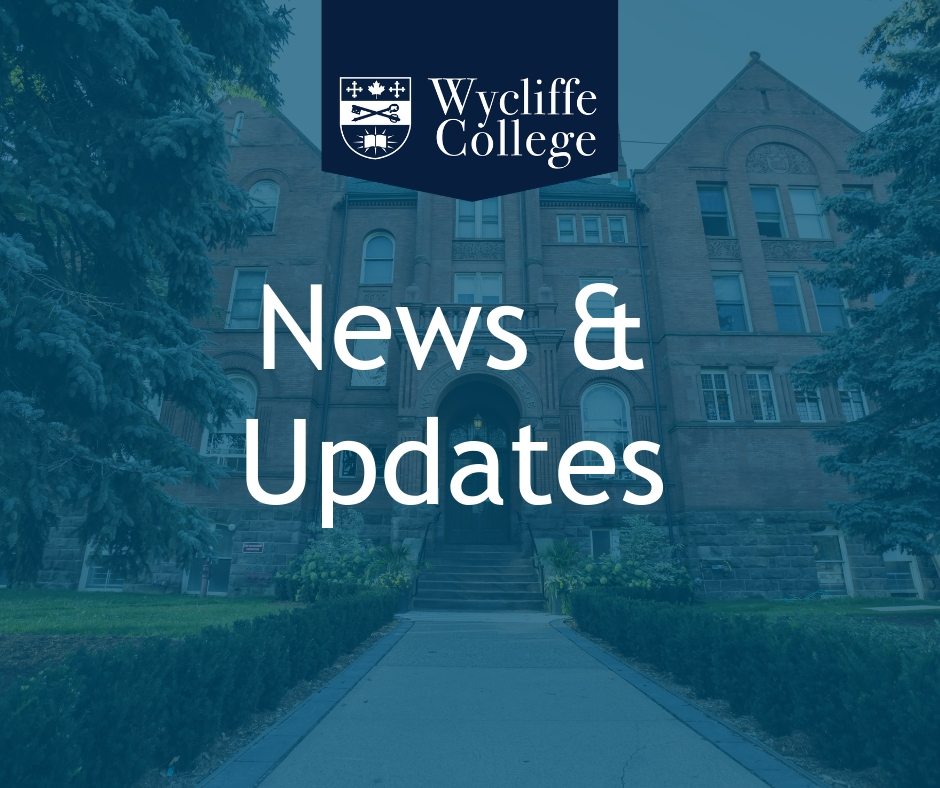 Update on Dec 2, 2020: Please note that the assignment extension is no longer applicable. For latest coronavirus response updates, please visit https://www.wycliffecollege.ca/coronavirus-response; for the most updated FAQs, visit https://www.wycliffecollege.ca/study2020-21. 

In the midst of the many challenges students are facing we want to support each of you as you seek to finish your course work and encourage you, if possible, to work towards the set deadlines for each course. 
Nonetheless, we recognize that there are several reasons why students may find it difficult to meet end of term deadlines for work: some families have children at home, some students have had to return home earlier than planned, the closing of some libraries has made it more difficult to accesses resources and some are ill or caring for those who are ill. Anyone experiencing any of these situations may ask for a one-week extension beyond the end of term to submit their final assignments. (With an extension, work would be due on April 17, 2020). You will still need to submit an SDF with your professor's approval. Applications for extensions must be received by the Registrar's office by Thursday, April 9, 2020. In certain circumstances there may be a reason for a longer extension. If this is the case, please speak directly with your professor and they will work out a suitable arrangement in conversation with the Registrar's office. (Please note, for graduating students, late submission of work may impact eligibility to graduate.)  
For any student finding it difficult to access Library resources please read the note below. Professor Tom Powers has offered to assist anyone finding it difficult to access resources. 
Services at the University of Toronto Libraries
Libraries at the University of Toronto were closed as of 11:59 p.m., March 17, 2020.
The Robarts Library at the St. George campus, and the libraries at UTM and UTSC are open - to members of the U of T community - with limited staff and very limited services to support technology needs for those students who need to access resourcces required to complete their courses. All digital services remain operational and accessibility services are also available.
Graham Library
The John W. Graham Library was closed as of 5:00 p.m. on March 16, 2020. There is no need to return your books at this time. All loans will be automatically extended and no late fees charged. If you do return any books, please use the book deposit slot next to the east door of the library (for Graham Library books only).
E-books are still available on the catalogue
Full-text journal articles are available through the ATLA Religion Index 
Other resources can be accessed here. They include Oxford Bibliographies Online (Biblical Studies), Oxford Biblical Studies Online, Oxford Encyclopedia of the Reformation, and the full list of the Oxford Handbooks series

All inter-campus delivery

 has been halted, and books from Downsview will not be retrieved

Patrons will continue to have access to their library account online
Any questions about fulfillment services should be directed to: ask.grahamlibrary@utoronto.ca 
If you are having difficulty locating material for your final assignments, please email your query to the Theology Librarian, Thomas Power