COVID-19 Response: Wycliffe College's Plans for Completing the Academic Year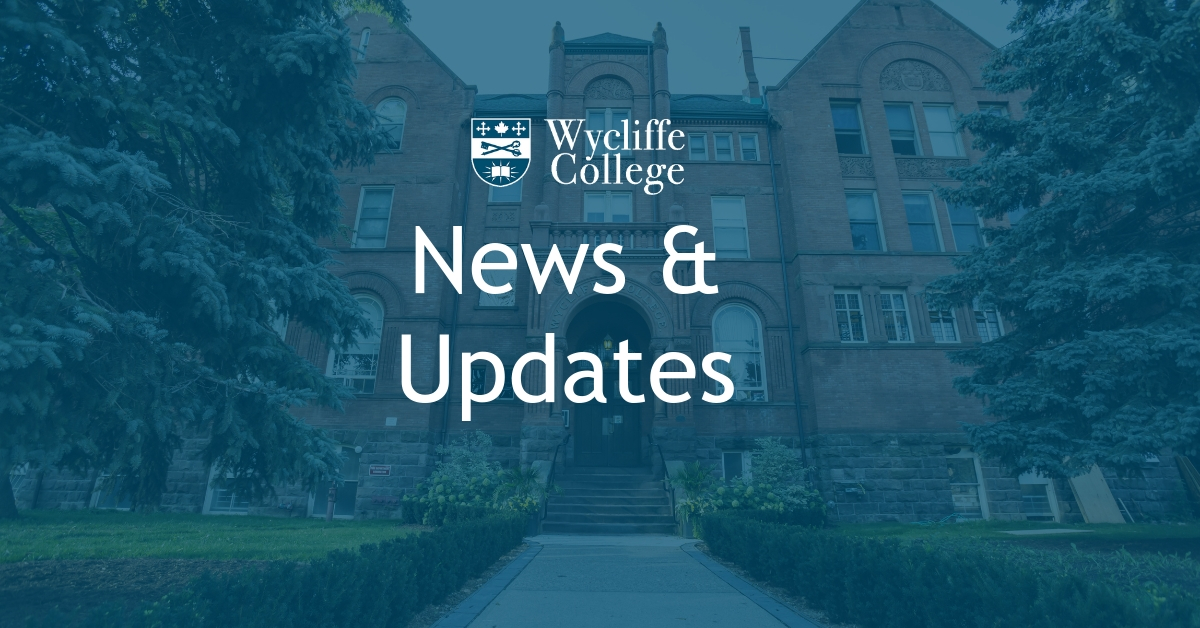 For the latest updates on Wycliffe College's response to the coronavirus situation, please visit wycliffecollege.ca/coronavirus.

---
Updated: March 13, 2020, 2:00 P.M. EST
Attention Students:
Acting out of an abundance of caution and in the interests of protecting the health and safety of community members, effective Monday, March 16, 2020 all in-person classes at Wycliffe College will be moved to a format using remote access using webinar technology. This change does not affect online classes currently underway.
Faculty and staff will (primarily) work from home, coordinating efforts to ensure all students are able to successfully complete the term.
In most cases, students can expect to finish their courses using Zoom for lectures and Quercus to access reading assignments. We will endeavour to record all classes so that in the event that technical difficulties arise, students will be able to watch their lectures at a later time.
Also effective Monday, March 16, 2020, College doors will be locked. Only people with key cards will have access to the building.
Questions can be addressed to Peter Robinson, Academic Dean at: probinson@wycliffe.utoronto.ca
Thank you for your co-operation!
---
Updated: March 13, 2020, 1:00 P.M. EST
Wycliffe College's Plans for Completing the Academic Year
Many of you have probably heard that U of T has decided to move all in-person undergraduate and research-stream Masters and Doctoral courses across U of T's three campuses to online formats. In light of this, Wycliffe College is committed to completing the term by moving all classes to online formats effective Monday, March 16th until the end of the term. We will be sending out more detailed instructions to all students and faculty later this afternoon.