First title in the Wycliffe Studies in History, Church, and Society series released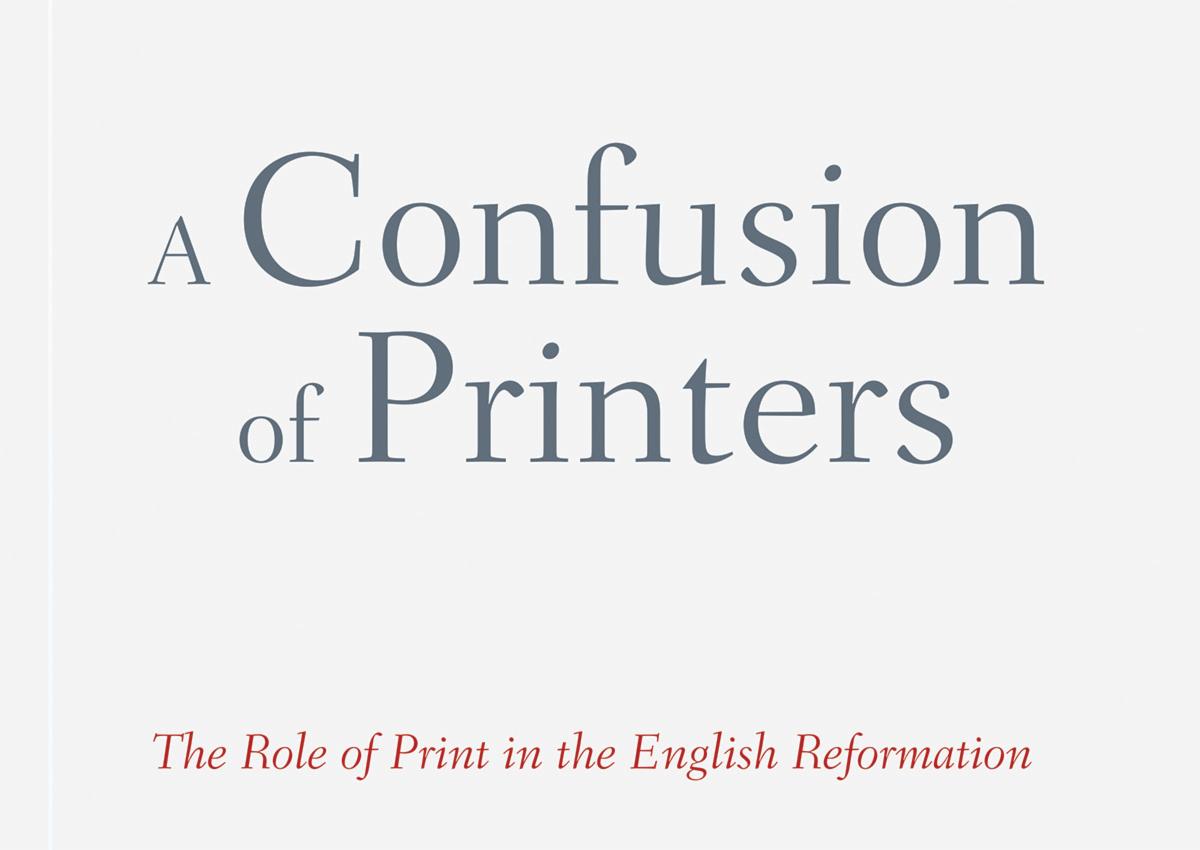 A Confusion of Printers: The Role of Print in the English Reformation by Pearce J. Carefoote, head of the Department of Rare Books and Special Collections, Thomas Fisher Rare Book Library, University of Toronto, is now available. It is the first title of the Wycliffe Studies in History, Church, and Society series, originally given as the Founders' Day Memorial lecture in October 2019.
Book summary
"The social history of the Reformation era remains a constant source of fascination for scholars. Of particular focus are the ways in which the movement intersected with print to help give birth to what we call "the modern era." One consistent theme is that while the story of the Reformation cannot be told without reference to print, often the more interesting stories are to be found in the trials and tribulations of the printers themselves.
The Reformation of the sixteenth century was, among other things, about courageous printers. Without them, the message of the Reformation would have been limited. But the uncertainties associated with being a printer/publisher in the period between 1517 and 1648 cannot be underestimated. Nowhere was it more uncertain and confusing than in England. As it turned out, however, that turbulence helped set the stage for the achievement of the freedom of the press by the end of the seventeenth century that had been unthinkable when the Tudors occupied the throne."