Word Made Digital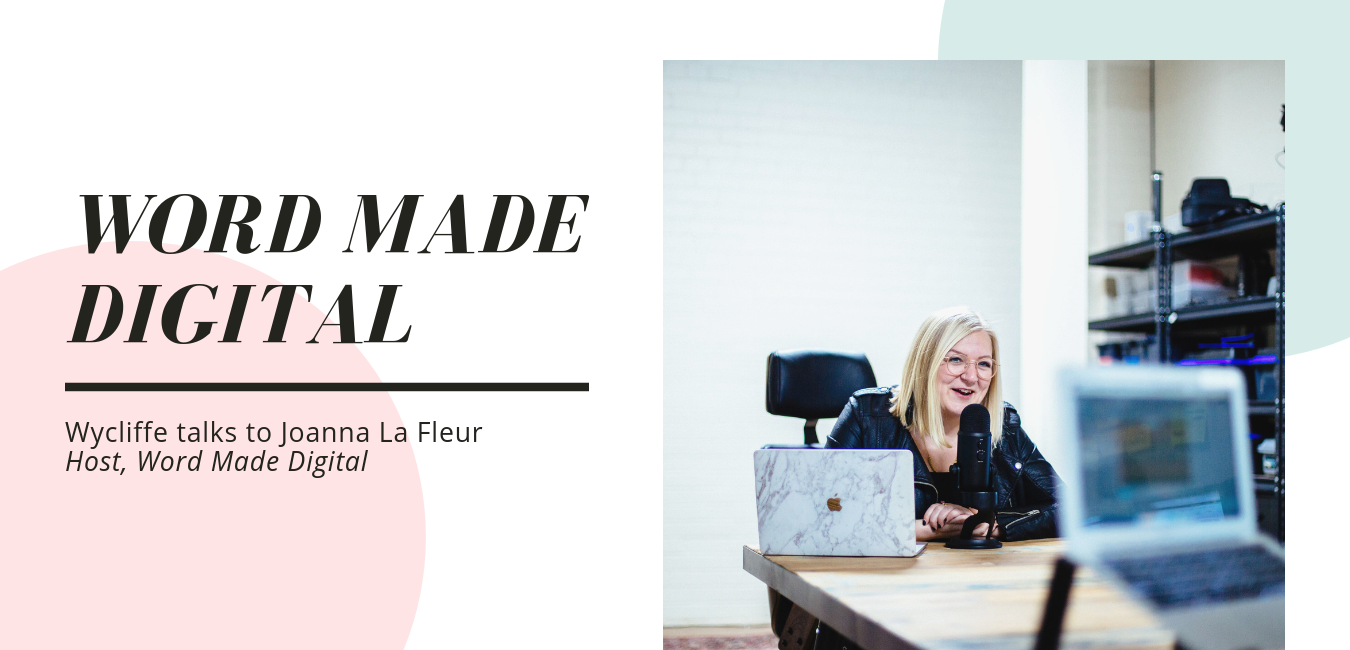 Welcome to listeners of Word Made Digital! Thank you for stopping by. We'd like to offer you a special "thank you" gift for visiting, by providing a 10 per cent discount on tickets for any Wycliffe College event. Simply use "wordmadedigital" as your promo code when purchasing tickets. See our calendar of events and ministries for a complete listing.
Whether you're a regular listener of Word Made Digital or a first-timer, you may know that Joanna La Fleur describes herself as a "creative communicator." But you may not know that she is also a television co-host and Bible teacher, a communications consultant, and a graduate of Wycliffe College. Joanna earned a Master of Theological Studies here, and says she continues to use what she learned at Wycliffe "every week."
At Wycliffe College, we know that the Gospel is the very best news there is, and so we are proud to support Word Made Digital, as it supports those who are working in the trenches, sharing that good news. Enjoy this interview with Joanna, as she reveals what her Wycliffe education meant—and continues to mean—to her!
Why did you want to pursue theological study?
I came into full-time church ministry work from a business background. My career focus up until then had been in marketing and communications for tech companies, so when I recognized a sense of calling into a vocational ministry and that this wasn't a short term job for me, I knew I needed a theological foundation for my work in church communications. I wanted to complement my business degree with a formal time of study in theology to enable me to be in my work for the long term as a leader. There were big issues I just didn't understand like Church history and systematic theology, and I desired to clarify my own position on some of the more debated theological issues.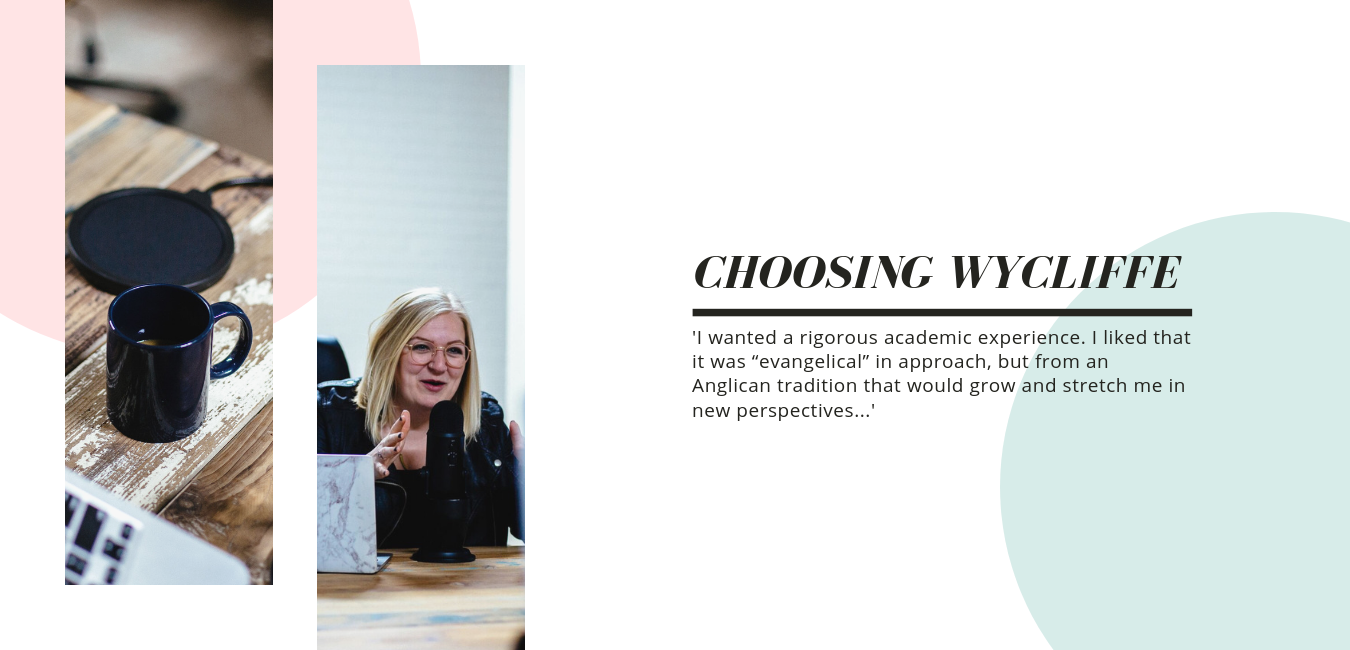 Why did you choose Wycliffe?
I chose Wycliffe for a long list of reasons. I wanted a rigorous academic experience. I liked that it was "evangelical" in approach, but from an Anglican tradition that would grow and stretch me in new perspectives. The international recognition of the school in academic circles was important to me, as it would allow me to take a degree around the world if I so chose in the future. I loved that it was located on a gorgeous, historic campus in the heart of Canada's largest city. The community atmosphere and opportunity to live there was also attractive to me.
Tell us about the courses you did.
I studied my Master of Theological Studies (MTS) at Wycliffe. This allowed for a wide range of courses to grow my biblical and theological knowledge, as well as practical ministry skills in leadership, pastoral care, evangelism, and more.
What was your favourite course?
My favourite courses were "C.S. Lewis and Evangelism" and a course that included a two-week trip to Israel as part of the course work. Both of these courses provided learning that I reference nearly every week in my ministry context. They were practical, engaging, and inspired a new view on my favourite author and the place where so much of the biblical story occurred.
What was your greatest learning?
I think my greatest learning was the lifelong skill of how to learn, to ask better questions, disagree well, consider new perspectives, and integrate theology into my everyday life. This relates to church leadership, personal development, and my spiritual vitality in a post-Christian culture.
What was your greatest struggle?
As an extrovert, the biggest struggle for me was always how much time you spend alone with your own ideas, readings, and writing. I loved the classroom dynamic, but struggled with the loneliness of many hours alone at my desk wrestling through challenging assignments.
What was your greatest disappointment?
My greatest disappointment was that I didn't have enough time to fully immerse into the vibrant Wycliffe student community. I definitely made many friends, but because I studied alongside my full time ministry work, my ability to get involved in some activities on campus was limited outside of the class work and Wednesday community dinners.
What did you love about Wycliffe?
I loved the professors and classmates. I loved the traditions like morning and evening prayer, Wednesday community dinners, and pub theology nights. I loved that it was in the centre of the city and accessible to everything. I loved how it shaped me in my thinking.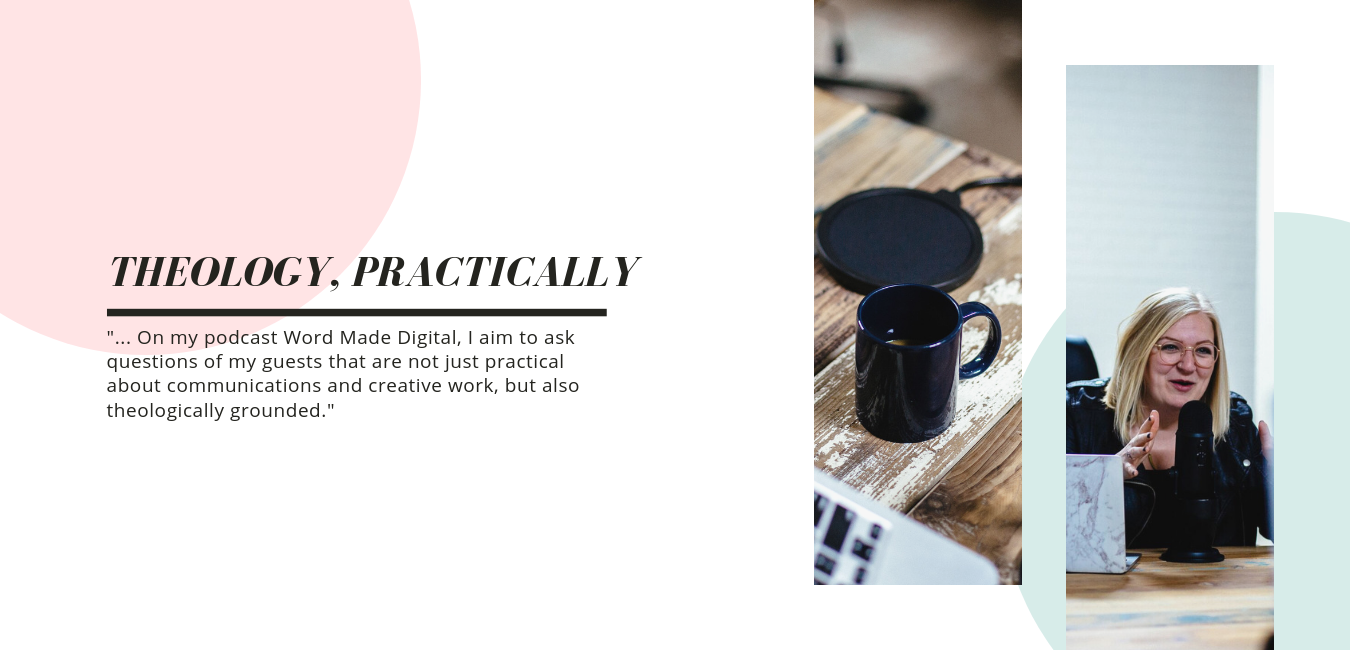 How have you used your learning?
I use what I learned at Wycliffe every week. I work full time on the ministry team of a multi-site church in the suburbs of Toronto leading Creative Communications. There, I use my theological education to inform my work developing sermon series content, language, and stories of God at work amongst us. On the nationally televised women's talk show "See Hear Love," I teach a Bible segment each week, relying on my training in exegesis and scripture study from Wycliffe. On my podcast Word Made Digital, I aim to ask questions of my guests that are not just practical about communications and creative work, but also theologically grounded.
Now that you're out the other side - what does your theological education mean to you?
For me, a theological education was the complement to a business degree, and a foundation for my career. It gave me a vocabulary for my faith that I could use to teach others. It gave me a way to approach church life and scripture from the context of the whole picture of God's story in the Bible and in church history.
What would you say to someone considering Wycliffe to encourage them?
Take a class and try it out! I think you'll love it. It's surprisingly affordable for a theological education. It holds to high academic standards that will also make your parents excited about your studies, and you'll end up with a degree that you can use both in and outside of a ministry context. Contact me anytime, I'd love to chat with you about any questions you have!