Alumni Spotlight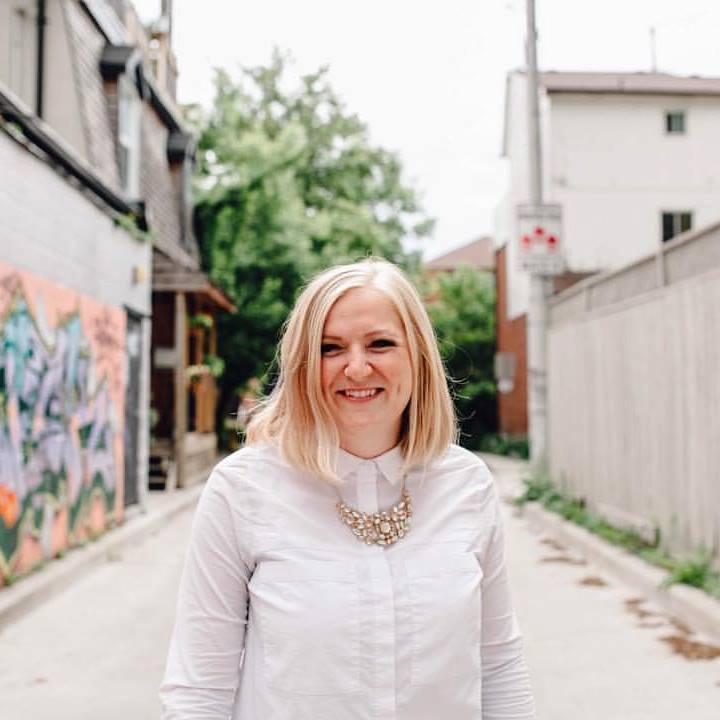 Joanna LaFleur 
"My passion is drinking coffee all over the world," says Joanna in her self-introduction for See Hear Love, a Canadian web show for Christian women. Besides her enthusiasm for coffee and travelling the world, she has a love for the local church and enjoys inviting people into meaningful conversations.
Joanna is a native of Toronto's suburbs and has spent time in countries all over the world including a few years in Romania for her parents' work and business school in France. After completing an undergrad in Communications and Business, Joanna began her career in the world of high tech marketing and PR, before learning that she didn't care so much for the "big black boxes" she was selling. So she began to make some shifts towards using her skill set for church communications.
Recently, she finished her Master of Theological Studies (MTS) at Wycliffe College, with a thesis focus on how to use the latest digital communication tools for evangelism and discipleship. Currently, Joanna's primary focus of this work is as Creative Communications Director at C4 Church, a multi-site church in the eastern suburbs of Toronto.
She believes that the Church has the most important message in the world, so she tries to help churches be the best communicators in the world. Besides her role at C4, she is also an Institute of Evangelism Coach, helping local churches connect with those outside of the church effectively through multi-media communication. You can find her on Facebook, Instagram and Twitter @joannalafleur , as well as blogging at www.joannalafleur.com.
Joanna is a co-host of See Hear Love, a web show for Christian Women.