University of Toronto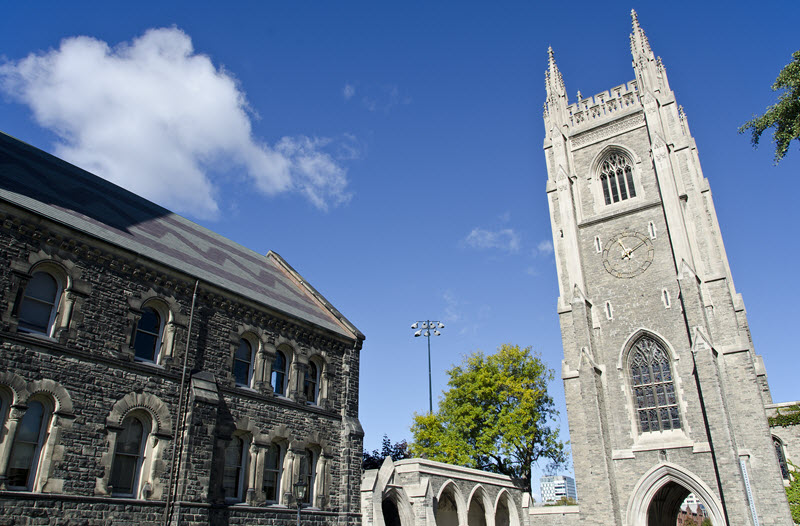 Wycliffe College is situated at the heart of Canada's largest university, an educational "city" covering 51 hectares in downtown Toronto and gathering together over 50,000 students. It is divided into small communities – of which Wycliffe is one – which have distinct identities and purposes. Our university situation affords students a number of advantages:
The largest research library system in Canada, and one of the ten largest in North America.
Access to university course offerings and instructors.
Hart House, a social and cultural institution located next door to Wycliffe, with athletic facilities, dining rooms, an art gallery, a music room, offices for various student organizations, and other resources.
Modern athletic facilities, including the nearby Athletic Centre, which administers the most complete fitness and recreation program in Canada.
The Family Care Office, located at 214 College Street, which has lots of helpful advice and services for students with family responsibilities.
Student Life, which offers a wide variety of services and programs to support students at the St. George Campus of U of T.