Wycliffe Centre for Scripture and Theology: Colloquium
The Scripture and Theology Colloquium is a semi-annual gathering of faculty, pastors, students, and others who are interested in exploring the dynamic interactions of scripture and theology. Featuring a selection of world-class experts, the colloquia will alternate in focus, sometimes addressing larger theological topics and other times considering a specific book or chapter of the Bible.  View recordings of past colloquia here.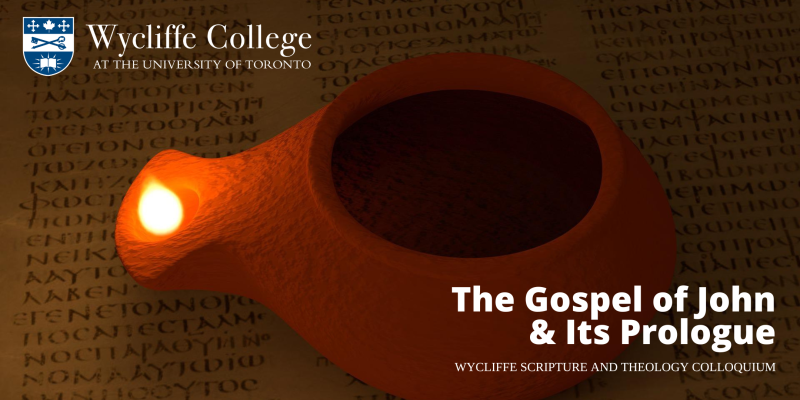 Fall Colloquium: The Gospel of John & Its Prologue
Friday, October 21st
9:30am - 4:30pm
Wycliffe College, 5 Hoskin Avenue, Toronto
Featuring: Paul Anderson (George Fox University), Stephen Chester (Wycliffe College), Michael Dauphinais (Ave Maria University), Joseph Mangina (Wycliffe College), Ben Reynolds (Tyndale University)
The Prologue of John's Gospel (John 1:1—18) has been viewed by some scholars as the programmatic key to understanding the rest of the Gospel and the fullest revelation of God himself. Others, however, have viewed the Prologue as a later addition to the narrative parts of John (1:19 onwards), like a veranda built on to an existing house. Another way is to think of it is that even if an addition it might be just as old in its material, or if newer it could be a deep reflection on the message of the narrative of John.
Questions of the extent to which John was written for a community or for the whole Church many decades after the time of Jesus continue to be important for grasping the meaning of the Fourth Gospel. How does that 'context' illuminate our take on the Prologue, or how much does the Prologue cast its own illumination on how the eternal being of God relates to historical humanity?
---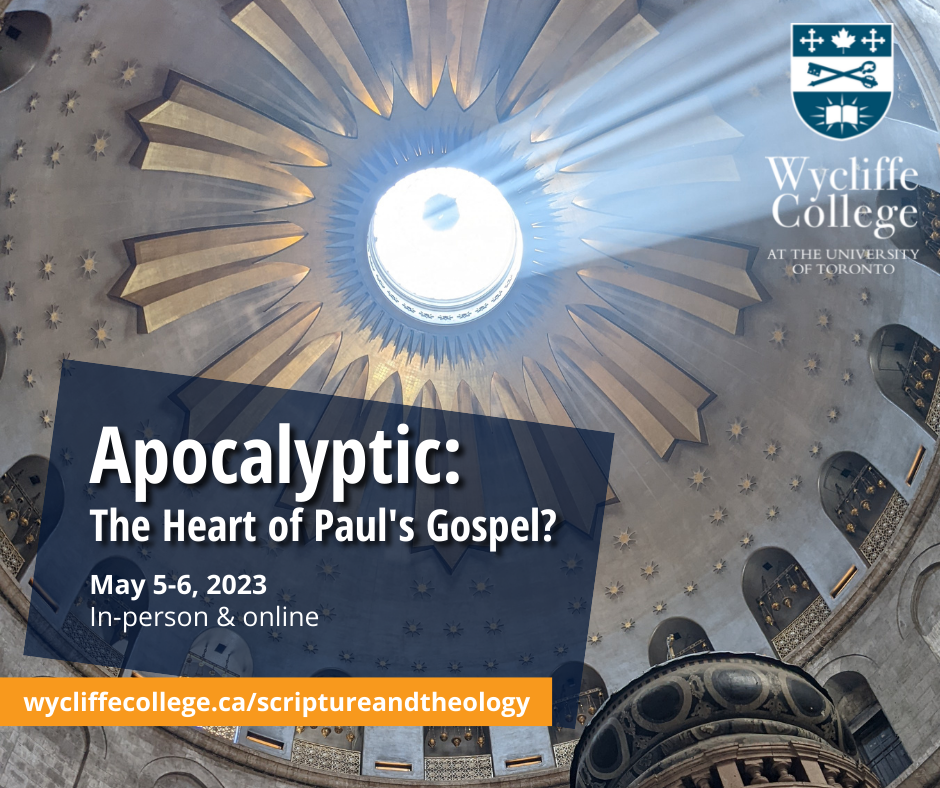 Save the Date for our Spring Colloquium!
Enter our Call for Papers: Details / Submit paper
Enter the affiliated essay competition (TBA).
---
Wycliffe College is a vital institution of Christian teaching and learning, engaging scholars, seminarians, masters, and doctoral students across the theological disciplines. Among its special commitments is the intellectual renewal of Scriptural and Theological study as a mutually informing discipline in the service of the Christian Church. The Wycliffe Centre for Scripture and Theology serves this purpose by:
Offering regular for-credit seminars on the theological study of Scripture, which will include exegesis, hermeneutics, history of interpretation, and Scriptural theology.
Organizing regular colloquia at Wycliffe – one per semester – that will bring more established and younger scholars together with faculty and Advanced Degree students for discussion of current work being done in these areas.
Foster an atmosphere among interested faculty and students at Wycliffe and the Toronto School of Theology that strengthens scholarly collegiality and mission.