Annual Jakob Jocz Lecture: Hear O Israel! The Shema in John's Gospel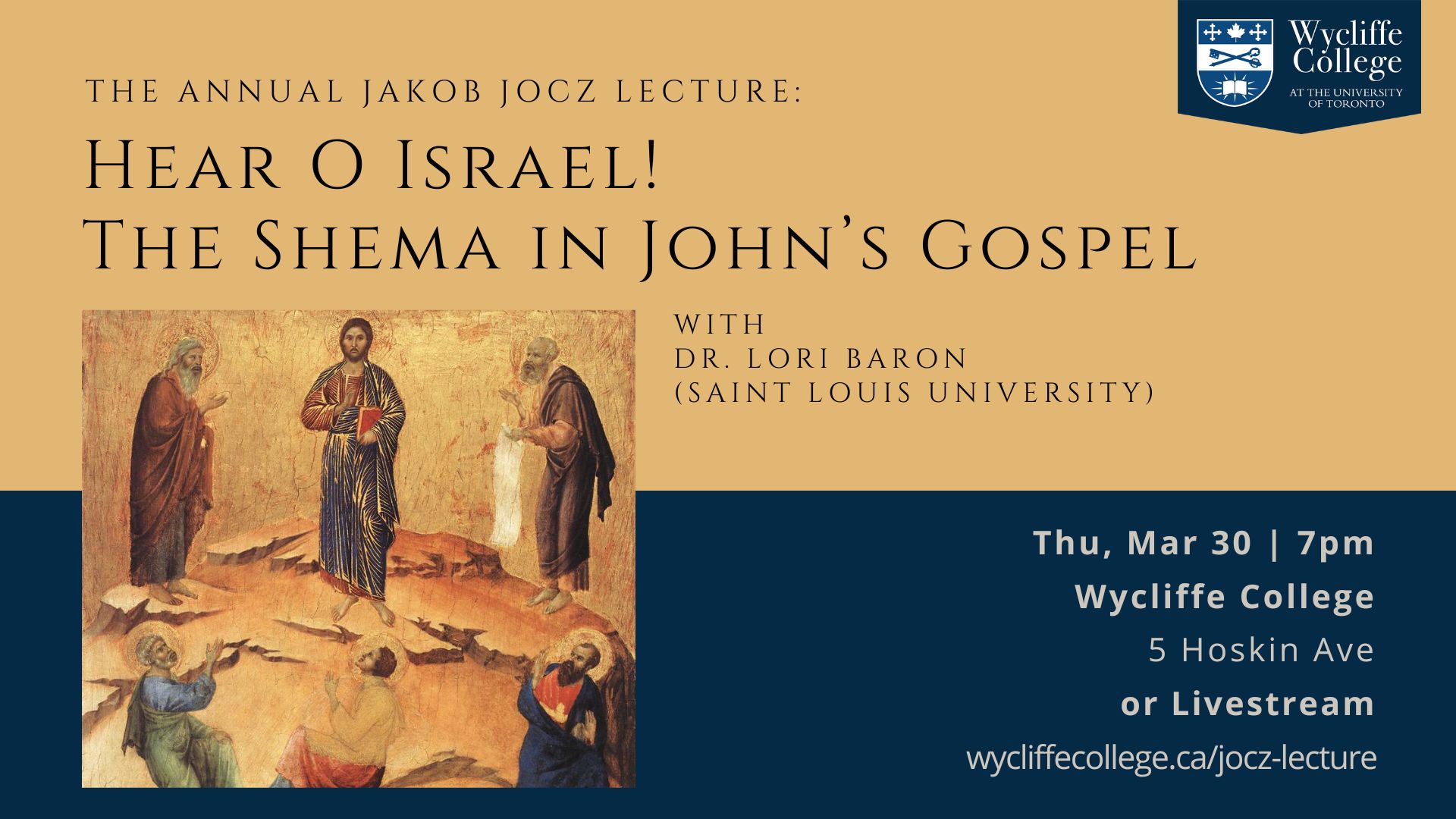 Speaker: Dr. Lori Baron (Saint Louis University)
Date and Time: Thursday, March 30, 2023 at 7:00 p.m. EST
Location: Wycliffe College, 5 Hoskin Ave, Toronto (in-person and livestream)
Wycliffe is pleased to host its first annual Jakob Jocz Lecture. The lecture series focuses on themes of Jewish-Christian theology and life. It honours the unique and profound work of Jakob Jocz, long-time Professor of Theology at Wycliffe College in the 1960's and 1970's. In the 2023 Inaugural Jocz Lecture, Dr. Lori Baron explores the Jewish identity of Jesus according to John's Gospel.
This is a free event and no registration is required. This event will also be live streamed on Wycliffe's YouTube channel.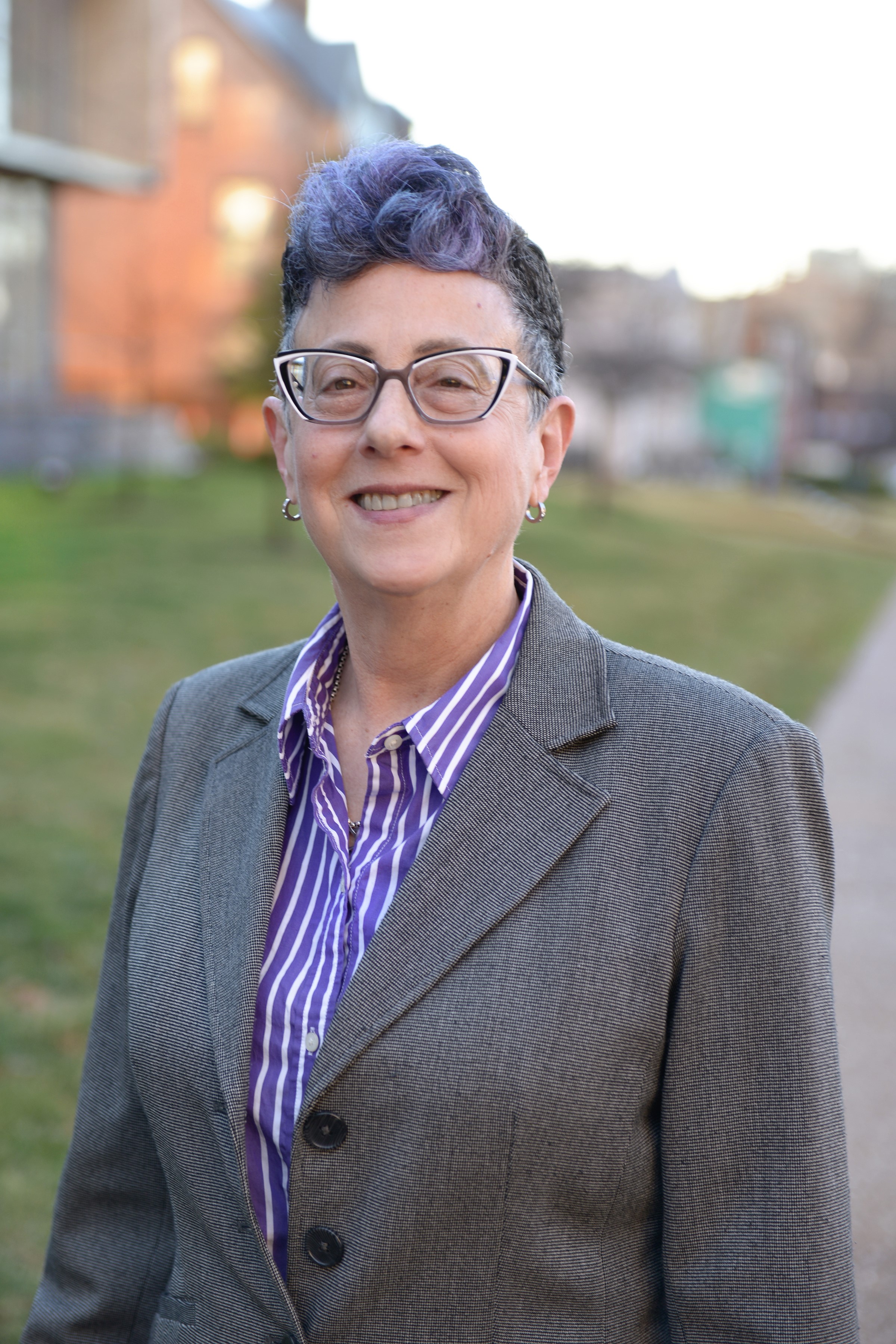 ABOUT
Dr. Lori Baron is Assistant Professor of New Testament in the Department of Theological Studies at Saint Louis University. Her research focuses on the early Jesus movement within its Jewish context. Her recent monograph, The Shema in John's Gospel (Mohr-Siebeck, 2022), examines John's use of the Shema (Deut 6:4-5) in portraying the relationship between Jesus, God, and those who followed Jesus the Messiah.