Theology Pub Night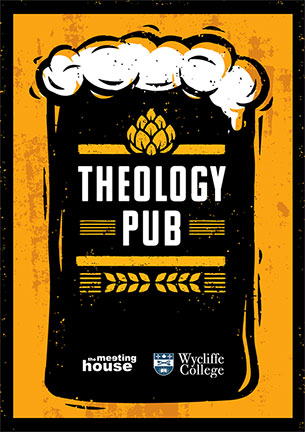 Have you wanted to find a place to enjoy a nice cold beer, cider, and/or pop * (that's 'soda' or 'cola' to our American friends), snack on popcorn and chips, and listen to theological perspectives on a variety of topics? Then our Theological Pub night is the place you need to try out. On the last Friday of the month Wycliffe, in partnership with The Meeting House, provides an ideal location to grab a cold beverage, mingle with others, and join in a spirited conversation on a range of topics. We start with a time of socializing and then move into an interview with someone in the know about the topic and then open the floor for questions and answers.
Upcoming
April  5th - The Paranormal
Guest: David Reed (learn more)    Interviewer: Steve Hewko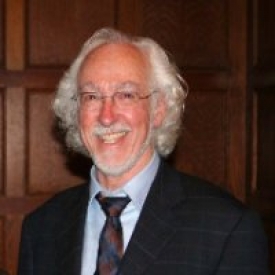 There is a fasination in today's world with the unseen world. What are Christians to think about witches, warlocks, ghosts, demons, psychokinesis (or telekinesis), and other occult, spiritual, and other-worldly phenomena? Our guest, David Reed, acted as a theological expert for forty different paranormal cases presented on Ghostly Encounters, which ran for 2005 to 2011. David in conversation with Steve Hewko, will dig deeper into this topic. A question and answer period will follow.
---
*  Drink tickets are purchased at the front desk
Beer and Cider - $5.00
Pop - $1.00
Chips and theatre popcorn are on us
---
Past Pub Nights
| | |
| --- | --- |
| February - A night with Bruxy Cavey    |       Listen    |
Date: Feb 22, 2019   Topic: Religion, theology, and culture  
Guest: Bruxy Cavey  Interviewer: Steve Hewko  
We were excited to host Meeting House pastor, Bruxy Cavey, for a broad-ranging fireside chat on religion, theology and culture. Bruxy shared his heart and thoughts around issues of personal belief, scripture, the implications of the cross, and application of theology to issues of peace and all the way to speculations on existence of extra-terrestrials. Insightful as always, Bruxy helped us navigate and explore these complex themes.