Toronto School of Theology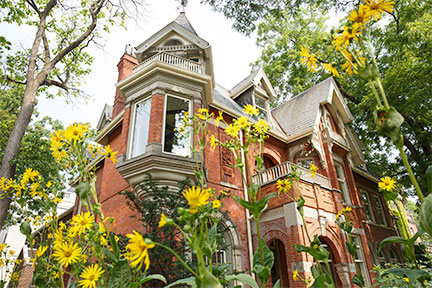 Most of our educational programs are conducted in very close collaboration with the other colleges of the Toronto School of Theology, the country's largest ecumenical consortium, of which we are a founding member.  The Toronto School of Theology was recently ranked #3 (behind Princeton and Yale) for the number of doctoral students that have graduated and gone on to positions in fellow member schools of the Association of Theological Schools. Our students have the benefit of both a small, personal community and a sizable, diverse educational network.  Through the TST, students and instructors have the opportunity of studying and working with members of other denominational traditions.
Most of the colleges are within a few minutes' walk of each other, a great advantage for sharing library resources and course offerings.  The courses offered each year through TST are open on an equal basis to the students of all the colleges.  All courses are scheduled in a common timetable issued by TST.
In addition to Wycliffe, the other member colleges of TST are:
Emmanuel College (United Church of Canada)
Knox College (Presbyterian Church in Canada)
Regis College (Roman Catholic, Jesuit)
St. Augustine's Seminary (Roman Catholic, diocesan)
St. Michael's College, Faculty of Theology (Roman Catholic, Basilian)
Trinity College, Faculty of Divinity (Anglican Church of Canada) 
Affiliated Colleges are:
Institute for Christian Studies (Reformed Tradition)
Conrad Grebel College (Mennonite)
NAIITS: An Indigenous Learning Community