The Annual Institute of Evangelism Dinner with The Rev'd Graham Singh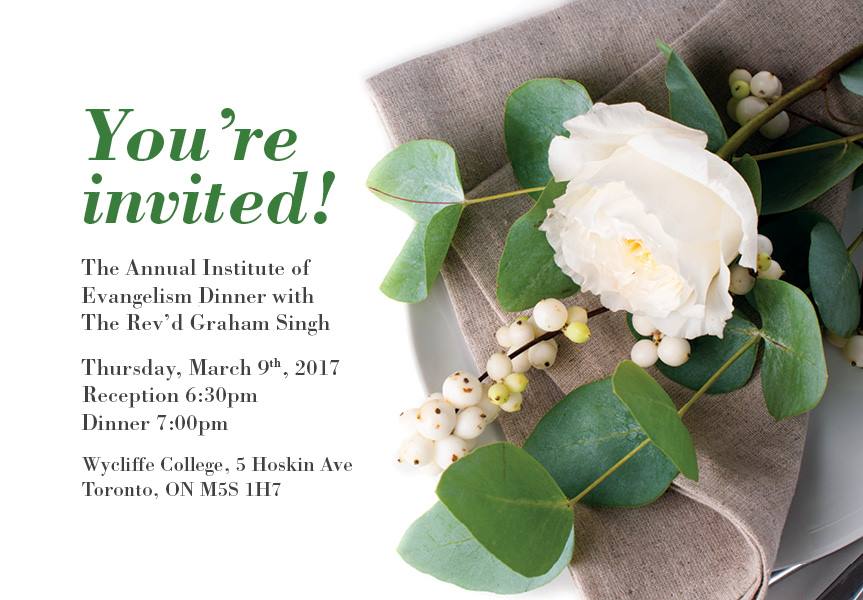 Institute of Evangelism Dinner - Thursday, March 9th.
Do churches need to die first, in order to see new life? What lessons can we learn from the 50+ Anglican city centre resource churches re-opening in England? What early signs of new life can we see from Montreal? Come and be inspired as we pray for a new strategy for mainline church re-planting in Canada and celebrate Wycliffe's role at the centre of the revival and reformation, in Jesus' name!
Please join us at the Annual Institute of Evangelism Dinner with The Rev'd Graham Singh. For registration, please visit https://www.wycliffecollege.ca/institutedinner