Archbishop of Canterbury Justin Welby delivers sombre, challenging address at Wycliffe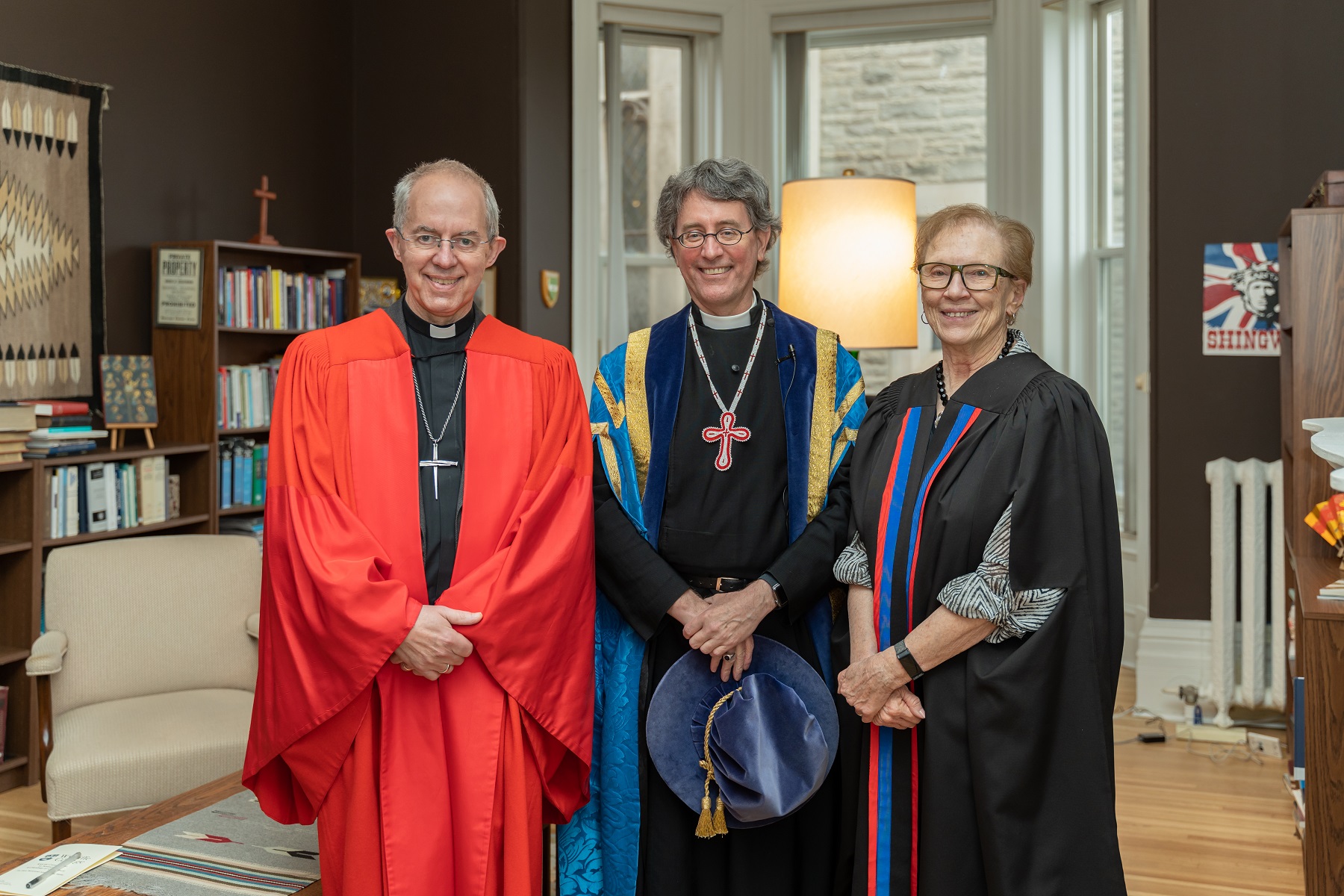 On Tuesday, May 3, The Most Reverend Justin Portal Welby, Archbishop of Canterbury, was honoured at Wycliffe College with a Doctor of Divinity (honoris causa). 
Calling the degree a "deeply unmerited but very gracious honour," Archbishop Justin said the award—which was given on the final day of a visit to Canada during which he apologized for residential schools—came on the heels of "a traumatic time of learning and listening." 
"What can we try to do to heal this past, transform our present, and create hope for the future?" he asked. "True reconciliation … cannot be imposed. But it is after many years, generations usually, the response to the radical change and willing sacrifice by the oppressor or stronger party of their power and prestige. This is the model of Christ. … [who] did not count equality with God a thing to be grasped but emptied himself. Gave away everything."
Saying that Christian institutions need to have the mind of Christ, he concluded his message to those assembled with a special benediction. "I pray that the Holy Spirit would fill you here at Wycliffe with wisdom from above, from which we may all learn so that in reflection on the world and on the institutional church and how it has and does live, and filled with love for God and those God calls to salvation, you may inspire the whole church to new self-awareness, to repentance, to reform, and to reconciliation."
Watch Archbishop Justin's address.
The Archbishop of Canterbury, Justin Welby (above left), is pictured on May 3 with Wycliffe College Principal Stephen Andrews (centre) and Board Chair Carol Boettcher (right) prior to receiving the Degree Doctor of Divinity (honoris causa) during a convocation in his honour.