Convocation 2018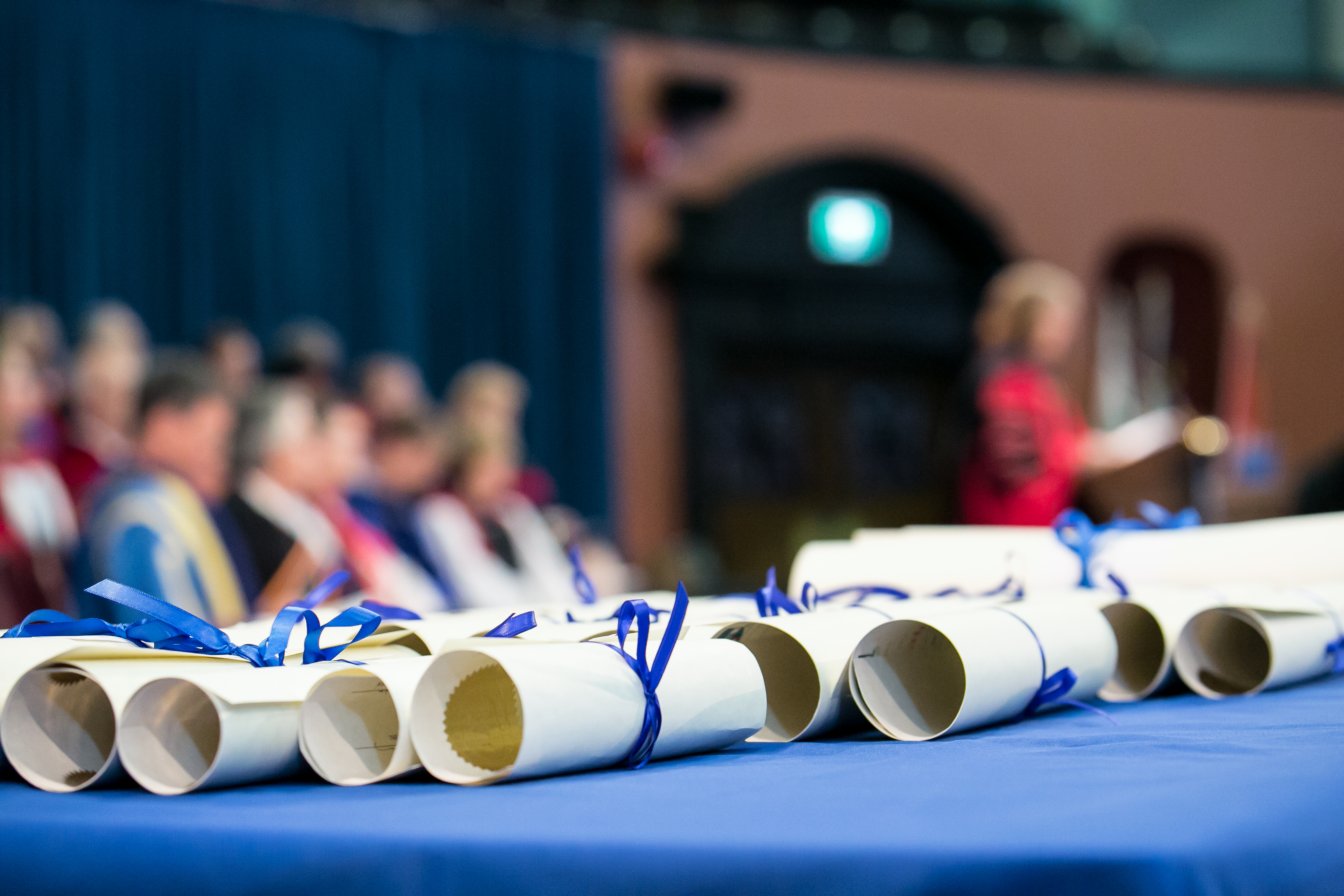 You are invited to celebrate with the Wycliffe College Class of 2018!
Monday, May 7, 2018 at 7:00pm.
JJR MacLeod Auditorium, University of Toronto
Medical Sciences Building, 1 King's College Circle
Basic and Advanced Degrees will be conferred conjointly with the University of Toronto. 
Addressed by: Dr. Wendy LeMarquand
A reception will follow in Sheraton Hall, Wycliffe College.
The Degree of Doctor of Divinity will be conferred on 
DAVID THOMAS JAMES LEHMANN
FLEMING RUTLEDGE
The Degree of Doctor of Sacred Letters will be conferred on 
WENDY JANE LEMARQUAND
PETER BRIAN PATTERSON
Convocation Day Schedule
2:00 p.m. Rehearsal @ JJR MacLeod Auditorium
3:00 p.m. Holy Eucharist - Founders' Chapel
                Preacher: Mr. Peter Patterson
                Celebrant: The Rt Rev. David Lehmann
4:45 p.m. Graduate Dinner - Refectory (tickets required)
6:15 p.m. Class of 2018 Photo
6:30 p.m. Robing
6:40 p.m. Procession leaves Wycliffe College
7:00 p.m. Convocation - JJR MacLeod Auditorium, Medical Sciences Building, University of Toronto
9:00 p.m. Reception - Sheraton Hall, Wycliffe College