New Transitional Director of the Institute of Evangelism appointed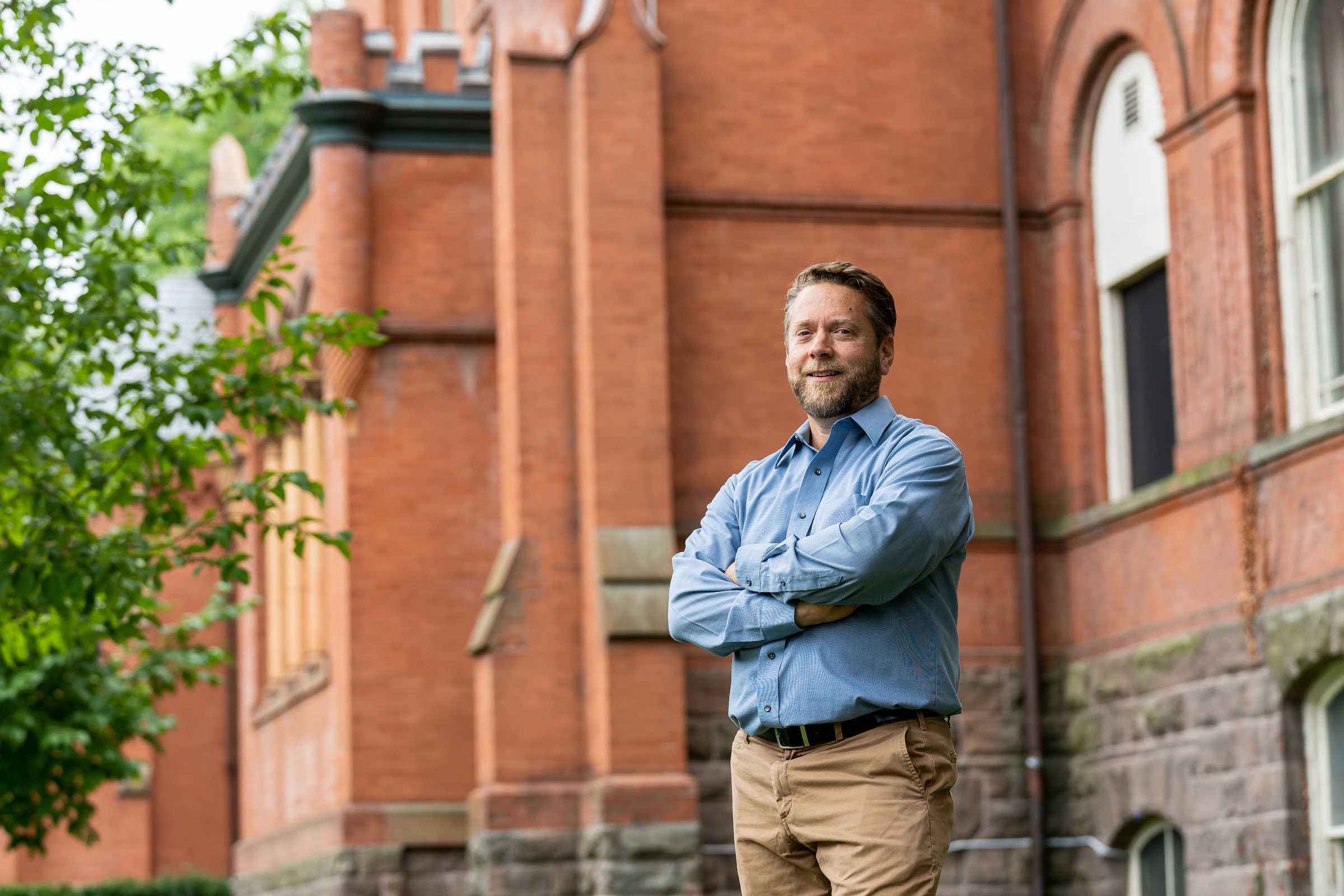 Wycliffe College welcomes Jeremy McClung as the new Transitional Director of the Institute of Evangelism. A Wycliffe PhD candidate, Jeremy takes up this role as an experienced pastor and church planter. Born and raised in the Niagara region, he was ordained in the Brethren (Anabaptist) Church. Jeremy then served the church in Virginia and supported other church planters as a leader in the church planting body: Missiochurch in Ohio. In 2007, he became the founding pastor of Muskoka Community Church in Port Sydney, Ontario. After nurturing this congregation for fourteen years, he stepped down to write his dissertation, which he expects to defend before the end of August this year.
Jeremy has a BA in Bible and Religion from Huntington University (Indiana) and a Master in Christian Studies from McMaster University. His thesis at McMaster was entitled "Evangelism as Spiritual Direction." Currently, his PhD research is in the area of homiletics, and his thesis, "Preaching for Grateful Response," was supervised by Professor Stephen Farris, with additional guidance from Drs. Glen Taylor and Stephen Chester. He is the recipient of a number of awards, most notably the Scott M. Gibson Emerging Scholars Grant from the Evangelical Homiletics Society, and the Margaret E. Fleck Scholarship from the Toronto School of Theology.
Jeremy's primary responsibility as Transitional Director of the Institute will be to provide strategic continuity of the Institute's work while undertaking an assessment of current resources and structures. His task will be aided by his partnership with Emeritus Professor John Bowen in research on why Canadians become Christians. Both Professor Bowen and a former Institute Associate, Professor Michael Knowles, wrote in support of Jeremy's application for this position. He looks forward to introducing himself to the Institute community and to expanding the sphere of the Institute's ministry.