PhD student James Wood has been awarded the 2021-2022 Mary H. Beatty Fellowship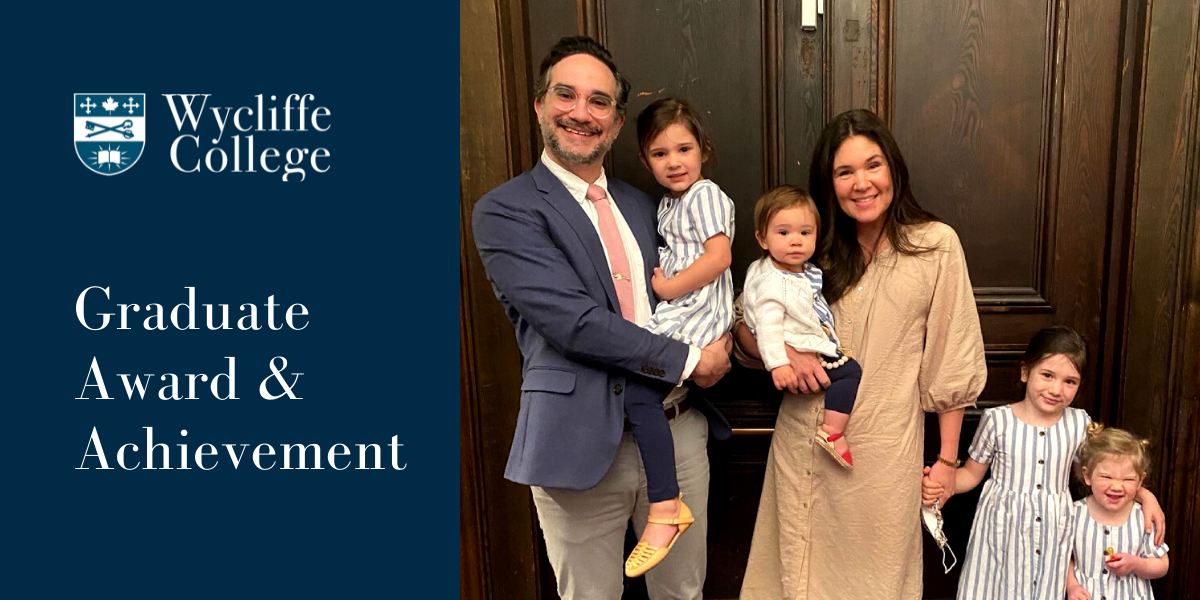 Congratulations to Wycliffe PhD student James Wood on having been awarded the 2021-2022 Mary H. Beatty Fellowship valued at $10,000. Mary H. Beatty Fellowships are awarded by the School of Graduate Studies at University of Toronto to highly meritorious students. 
Rev. James R. Wood is a doctoral candidate in theology at Wycliffe and was formerly an active pastor of a church in Austin, TX. His research interests focus on political theology, ecclesiology, and sacramental theology. He has published on these themes in Pro Ecclesia: A Journal of Catholic and Evangelical Theology, Journal of Reformed Theology, and Logos: A Journal of Eastern Christian Studies, and he has forthcoming articles in Ad Fontes: A Journal of Protestant Resourcement (Summer, 2021) and Journal of the Council for Research on Religion (August, 2021). His thesis, currently underway, is titled: "The Sacrament and the Secular: The Sociopolitical Significance of Henri de Lubac's Sacramental Ecclesiology in a Post-Christian World." James says that his research "benefits immensely" from the supervision of his committee: Prof. Joseph Mangina, Prof. Ephraim Radner, and Prof. Susan Wood.
James and his wife, Clare, have four daughters: Emmette (6), Bess (4), Marlowe (2), and Etta (1). Because of the COVID restrictions, they decided to move closer to family while James finishes writing his thesis. They currently live in the "quiet corner" of Connecticut.