Professor Seitz's work featured in new book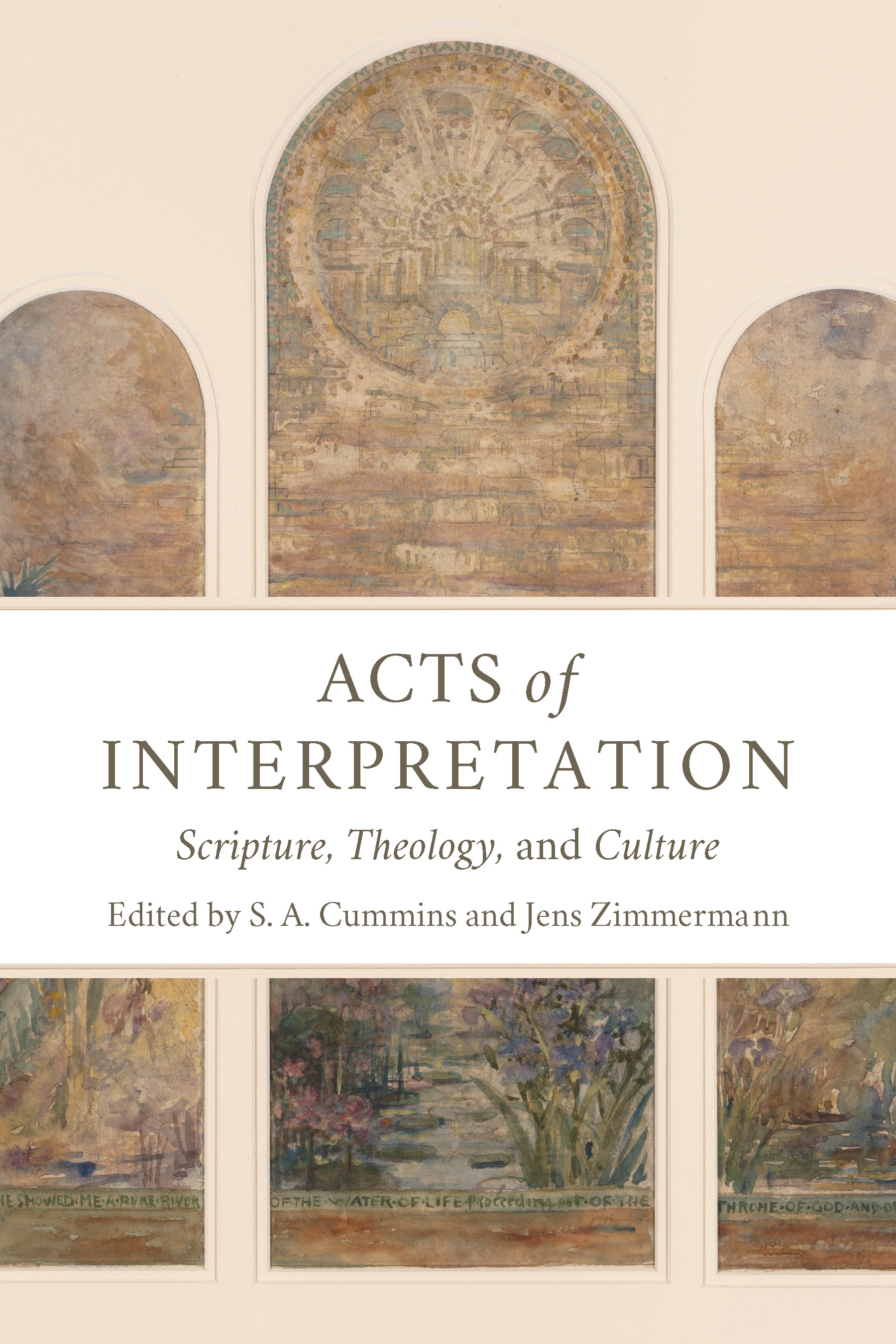 The work of Wycliffe College's Dr. Christopher Seitz is featured in the new book, Acts of Interpretation: Scripture, Theology, and Culture. Edited by S. A. Cummins and Jens Zimmermann, (Eerdmans 2018), the book features essays by biblical scholars and theologians offering broad reflections on key interpretive issues, rich readings of challenging biblical texts, and interaction with the Christian exegetical tradition from Melito of Sardis to Dietrich Bonhoeffer.
Dr. Seitz's essay is a study of the canonical form of the Book of Ecclesiastes and a theological interpretation. It argues that the protagonist Qoheleth has been drawn up on the basis of 1 Kings 8, where the notion of assembling (qahal in Hebrew) is central. Solomon assembles geographically and temporally and in so doing encounters the future failure of Israel, and his own embodiment of that in Ecclesiastes, as well as a forgiven destiny. 
The contributors to this volume are leading figures in the theological interpretation of Scripture. Mindful of the Bible's role in relation to God's purposes, people, and world, these essays together offer "acts of interpretation" that aim to advance the faithful and fruitful correlation of Scripture, theology, and culture.