Trees of the Book art exhibit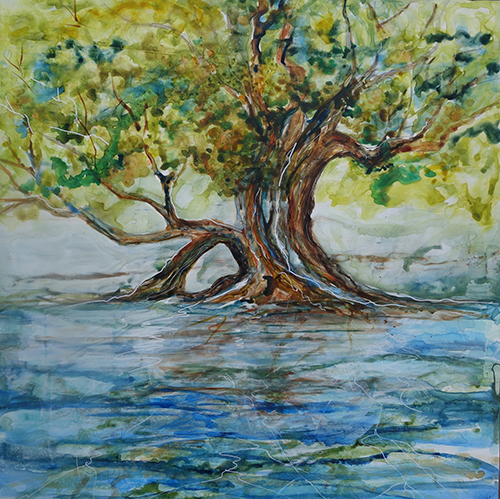 Starting Tuesday, September 3rd, Wycliffe College will be hosting the Trees of the Book art exhibit in collaboration with IMAGO, featuring the works of visual artist Petra Zantingh. Through her paintings, Zantingh invites people to her vision of trees as enigmatic images of growth, decay, and resurrection as depicted in the Bible.  The exhibit will run until the end of November in the College's Leonard Hall. It will be open to the public for viewing ​during business hours.
Petra Zantingh is an artist and art educator and holds a B.F.A. and M.A. in art education from Concordia University in Montréal, QC. Her work is in private and corporate collections in Canada, USA, and Europe. She has taught design and art education at Redeemer University College. Her many collaborative projects include: GardenTreasures: series of small works for the common space at Indwell's Caroline Apartments; Every Square Inch: a mural designed and produced with students at Emmanuel Christian School in Dollard-des-Ormeaux, Quebec; and Family Tree: For Better and Worse—a project about a genetic disease in her family.
You may see more of the artist's works on her website: http://petrazantingh.ca/