What does it mean to be human?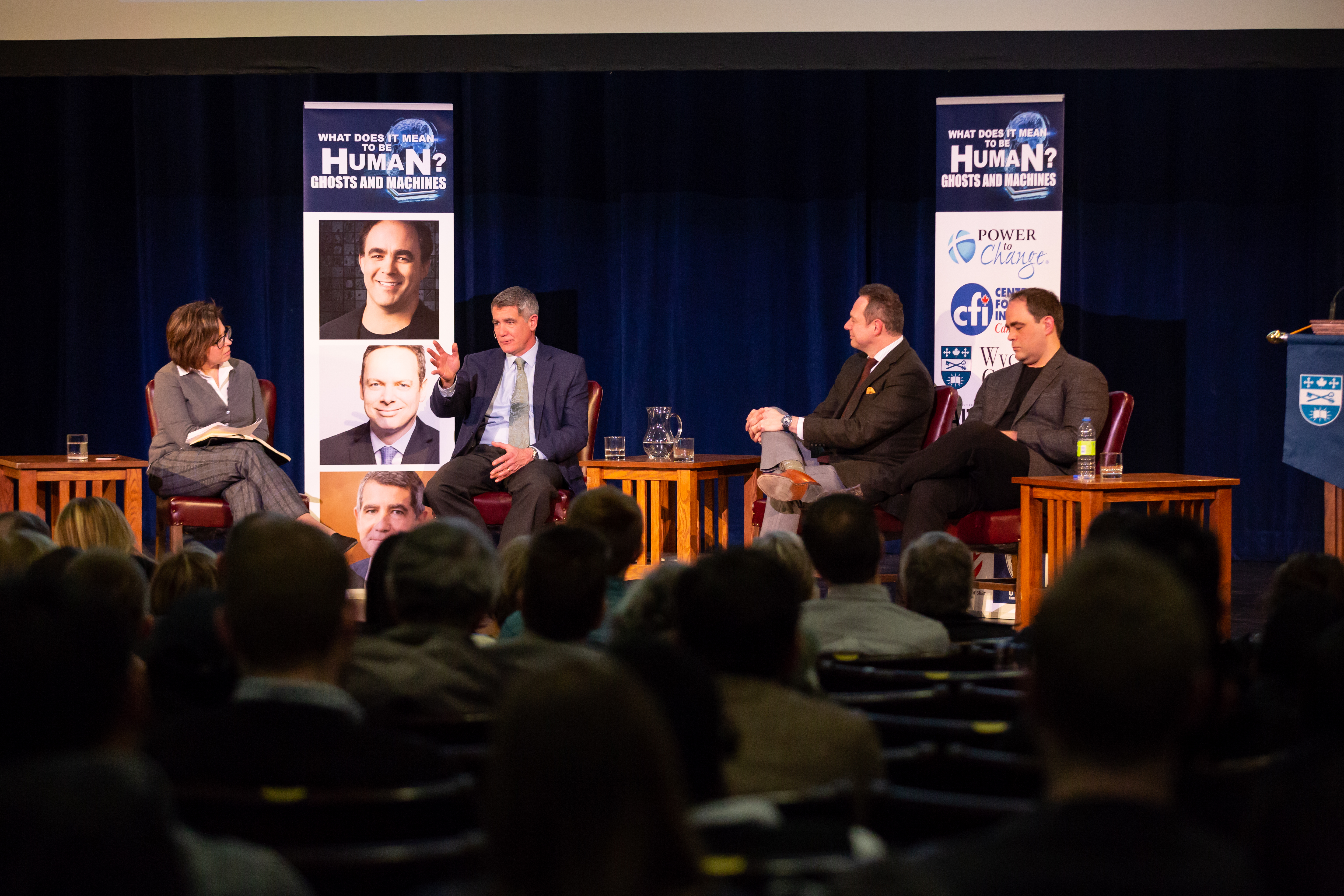 On Friday, January 25, hundreds gathered at the University of Toronto's Convocation Hall for a fascinating discussion addressing the question, "What Does it Mean to be Human?" Sponsored by Wycliffe College and partners RZIM, Faith Today, Power to Change, Network of Christian Scholars, the Centre for Inquiry Canada, and the Canadian Scientific and Christian Affiliation, the event brought together world class experts from various perspectives.
Dr. Geordie Rose (D-Wave, Sanctuary AI), Michael Murray (Templeton Foundation) and Julien Musolino (Rutgers University) discussed the existence of an immaterial, immortal, psychologically potent human soul; how human beings are uniquely equipped to steward creation and to love; and the probability that we will one day build machines that will surpass human capabilities in every way.
Human beings are unique among all living organisms in interesting ways, said Murray, while Musolino advocated for letting go of our traditional belief in the soul, saying "we have nothing to lose … in fact, we even have something to gain."
For his part, Rose began his talk saying that "all living things on the planet share common ancestry."
It was a fascinating discussion. At the end of the event, Musolino spoke of his appreciation for "the willingness to bring together people with different points of view, to have civil, polite, friendly and fun discourse."
To watch a recording of the entire event, moderated by Faith Today journalist Karen Stiller, visit Wycliffe's YouTube channel, here: https://www.youtube.com/watch?v=2IYR22ouDP8&t=3s