Speaker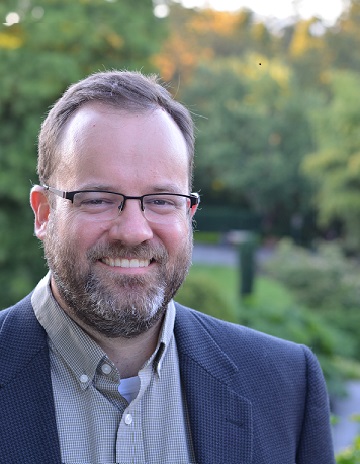 Jason Byassee is the inaugural holder of the Butler Chair in Homiletics and Biblical Hermeneutics at Vancouver School of Theology. His primary vocation is to reinvigorate today's church with the best of ancient and contemporary wisdom for creatively faithful living.
He was previously senior pastor of Boone United Methodist Church in Boone, North Carolina. There he directed eight other pastoral staff members and pastored a congregation of 1500 from five worshiping communities.
He studied at Davidson College and Duke University, where he earned a Ph.D. in systematic theology in 2005. He is also a contributing editor to Christian Century magazine, where he served as an assistant editor from 2004-2008. He has served previously as a Fellow in Theology and Leadership at Duke and as a Research Fellow in the New Media Project at Union Theological Seminary in New York.
He is the author or editor of thirteen books, including Trinity: The God We Don't Know (Abingdon, 2015). Four are at press with Brazos, Baker, Eerdmans, and Abingdon: a commentary on Psalms 101-150, a co-authored volume on clergy health, an invitation to Christological hermeneutics, and a co-authored volume on fast-growing Methodist church plants in the US. His work has also appeared in Christianity Today, Theology Today, Books & Culture, Sojourners, and First Things.
At Vancouver School of Theology he teaches subjects as various as preaching, biblical interpretation, leadership, church history, and writing. He has previously taught as an adjunct at Garrett-Evangelical Theological Seminary, North Park Theological Seminary, Northern Seminary, and Wheaton College. In Vancouver he has preached at churches as varied as Tenth Church (a multi-site megachurch with the Christian and Missionary Alliance), St. Gregory's Armenian Orthodox Church, Canadian Memorial United Church of Canada, Christ Church Cathedral (Anglican), and a variety of congregations in Presbyterian, Mennonite, Plymouth Brethren, and evangelical denominations.
He is married to Jaylynn Warren Byassee, who directs pastoral care at First Baptist Church in downtown Vancouver.. Together they have three boys, ages 14, 13, and 10.