The Rev. Chris Harper appointed diocese's Indigenous Native Priest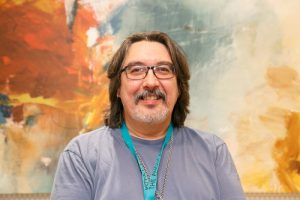 Wycliffe College would like to congratulate the Rev. Chris Harper, a Wycliffe alumnus, who has been appointed Indigenous Native Priest of Diocese of Toronto, Anglican Church of Canada. Chris was a Master of Divinity student at Wycliffe from 2002 to 2005 and he will be starting this new role beginning in September.
To learn more about Chris and this appointment, please visit the Diocese of Toronto news page.