Toronto Children's Ministry Conference 2018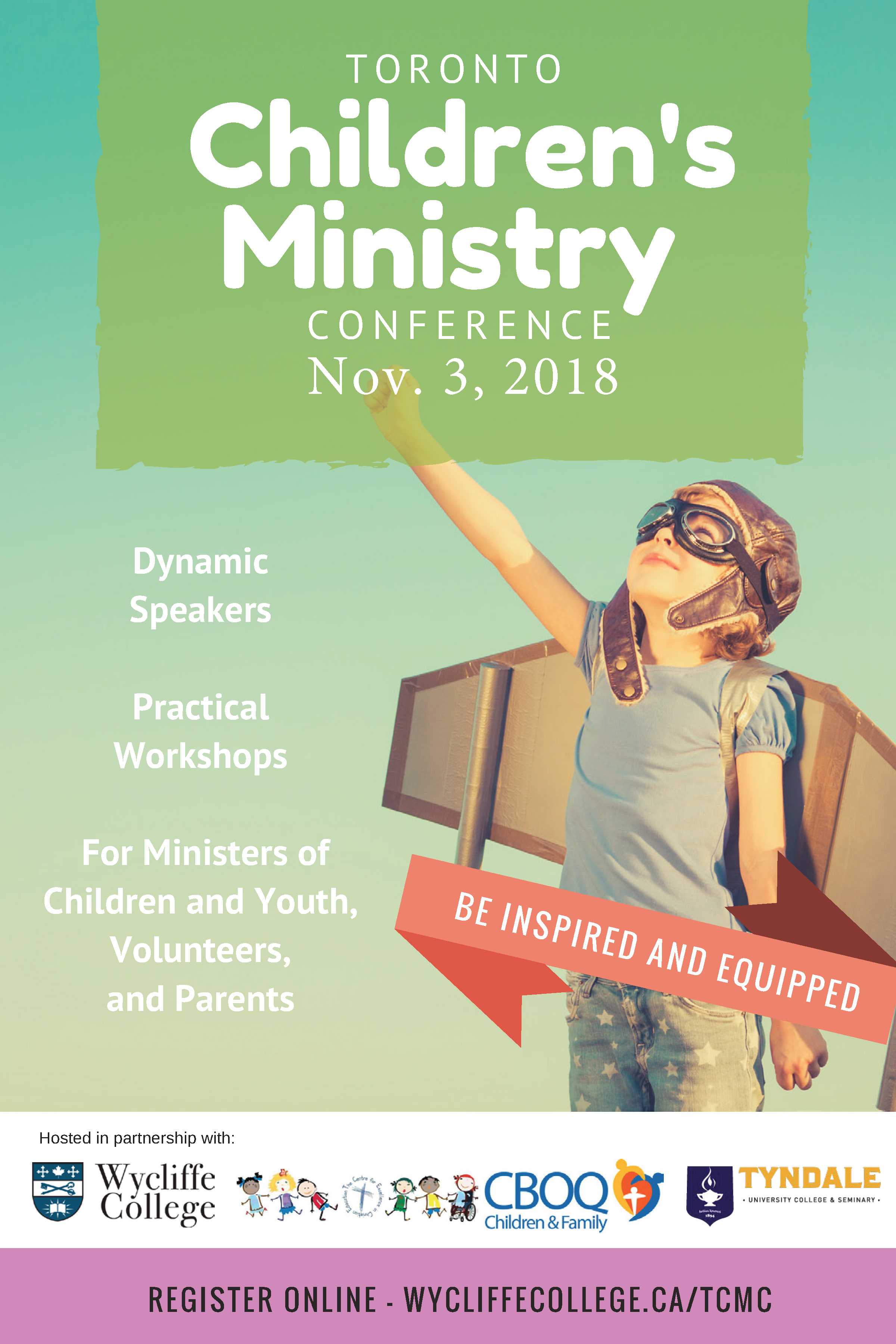 BE INSPIRED • BE EQUIPPED 
The Toronto Children's Ministry Conference is a gathering of people who are dedicated to the spiritual growth of children - parents, church volunteers, ministry leaders, and anyone who has a passion for ministering to children.
On Saturday, November 3rd at Wycliffe College, we will bring together dynamic speakers – deeply committed leaders and experts in the field - to deliver engaging and practical workshops that will equip and inspire you!
Theological and Biblical Foundations

Building Children's Ministry

Culture and Impact 

Special Needs

Evangelism and Missions

Curriculumn and Developmental Theory

Family Ministry

Paid Staff
Sladen Award Nominations are open September 1st- 30th. Find out more about the Application Process here.
Childcare: Childcare is available on the day of the conferene. Children will enjoy a fun-filled day at the Royal Ontario Museum, just up the street from the College! Sign-up on the registration page, or send us an email with the number of children and their ages. 
Dietary Preferences: Please indicate dietray preferences on the registration page, or send us an email with vegetarian or dairy free/gluten free needs.
To see Past Conferences, click here.
Click here to see more workshop details!