Convocation 2023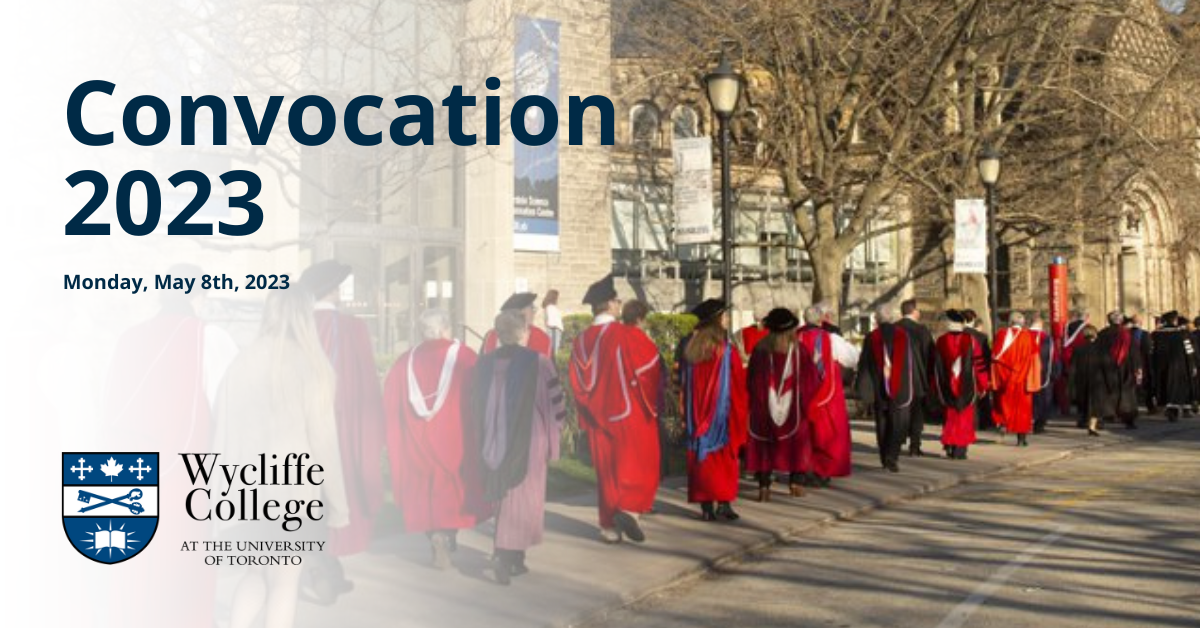 Convocation for the Class of 2023 will be held on Monday May 8th, 2023, in Sheraton Hall at Wycliffe College. The College will bestow an honorary Doctor of Divinity upon the Rt Rev. Matthias Der, a member of Wycliffe's Class of 1990, who is now Bishop of the Anglican Diocese of Hong Kong Island. Bishop Der will deliver the Convocation Address to the graduating class.
Due to the large graduating class, seating is limited to their guests only; however, both the ceremony and Holy Eucharist will be livestreamed. Please watch the Wycliffe College website and Community Facebook page for livestream links.
Here is the schedule for Convocation Day:
               1:00 p.m.             Rehearsal, Sheraton Hall
               2:00 p.m.             Holy Eucharist, Founders' Chapel (livestreamed)
                                             Preacher: The Rev. Canon Dr Ephraim Radner, Celebrant: The Rev. Canon Dr Annette Brownlee
               3:30 p.m.             Traditional Graduating Class Photo, Front Steps of the College
               4:00 p.m.             Robing, West Lecture Room
               4:30 p.m.             Procession, departs from Chapel Doors
               4:45 p.m.             Convocation, Sheraton Hall (livestreamed)
                                             Address: The Rt Rev. Matthias Der
               6:45 p.m.             Reception, The Great Hall
Please join us in congratulating the 47 members of the Class of 2023!!