In Memory of The Reverend Dr A. Leonard Griffith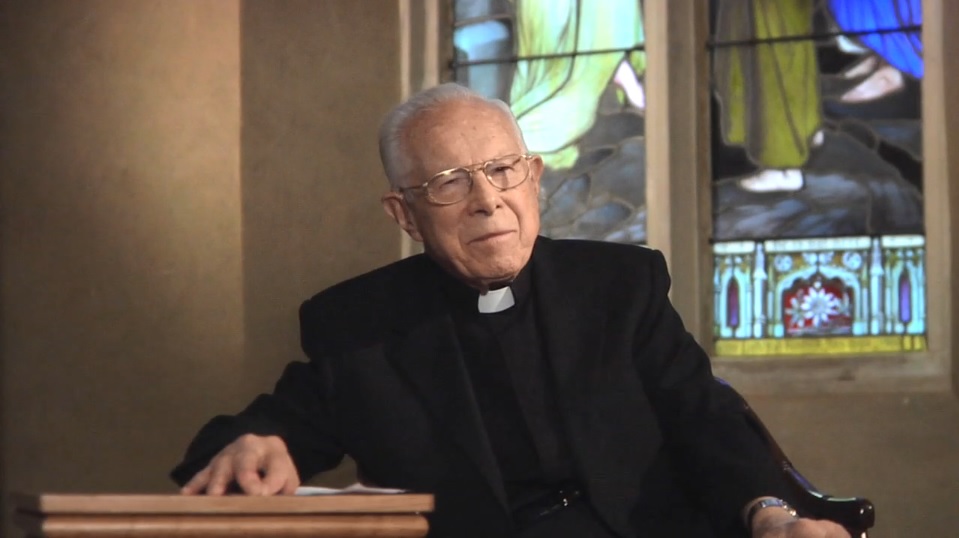 The Wycliffe Community is deeply saddened to learn of the death of The Reverend Dr A. Leonard Griffith. Professor Griffith was one of Canada's premier preachers with a global reputation, and it was Wycliffe's great honour to have him teach homiletics at the College from 1977 until his retirement in 1986. During that time he preached at St Paul's, Bloor Street. He had served in United Church congregations in Grimsby, Ottawa and Toronto (Deer Park). He spent six years at the historic City Temple in London, England.
I shall never forget the first time I heard Dr Griffith preach at St Paul's in 1982. When he mounted the pulpit, it almost seemed as if the congregation drew a collective breath in anticipation of his words. His very presence then filled the space as he began his oration. His opening sentence was always arresting, his voice stentorian and mellifluous, and his Christian apologetic compelling. He possessed an ability to embody the drama of his text, a skill he acquired through his close association with the theatre in his youth. He stood in the tradition of some of the great preachers of the 20th century, like Theodore P. Ferris.
In his class, Professor Griffith was an inspiring guide to the craft of preaching. He claimed he spent an hour in his study for each minute in the pulpit. And he modelled a demanding, yet accessible, theological engagement in his sermons. He read widely and stayed abreast of theological trends. He regularly quoted Karl Barth (whom he had met). He was the author of more than twenty books.
The College is grateful for his life and ministry to a generation of preachers at Wycliffe, and we extend our sympathies to his wife, Merelie, and their children. He was 99. A memorial service will be held Friday, May 10 at 11:00 a.m. at St. Paul's Bloor Street, Toronto. 
And I heard a voice from heaven saying, "Write this: Blessed are the dead who from now on die in the Lord." "Yes," says the Spirit, "they will rest from their labors, for their deeds follow them." (Revelation 14.13)
- The Rt Rev. Dr Stephen Andrews
Sermon given by The Reverend Dr A. Leonard Griffith on the 100th Anniversary of the Founders' Chapel at Wycliffe College