Rob Henderson appointed Senior Campaign Director at the University Health Network Foundation in Toronto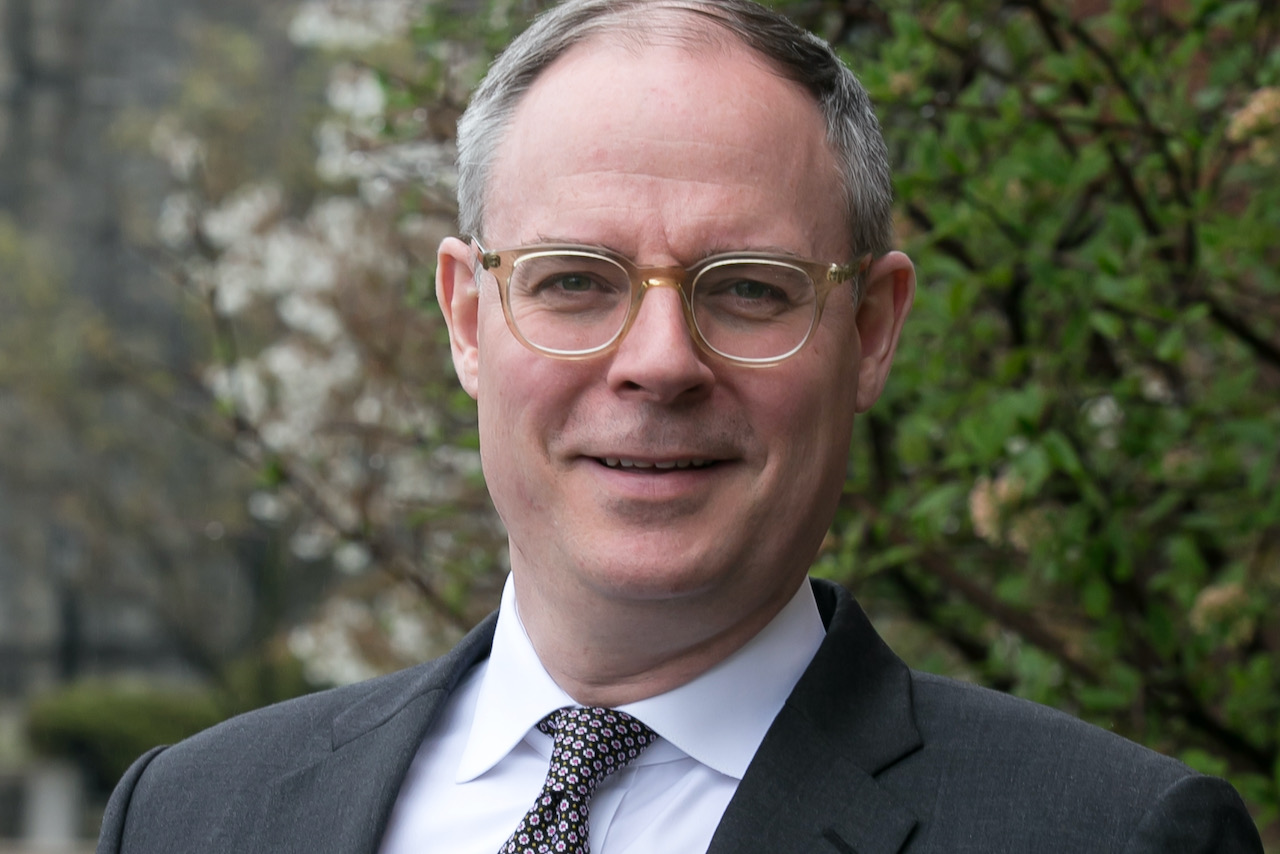 For over 15 years, Rob Henderson has been an integral and beloved member of the Wycliffe College community, joining us first in 2006 as Director of Development, and then a decade later, taking on the role of Executive Director when Peter Patterson retired.  
Rob worked under three Principals and, in his time, the College's assets have nearly tripled and the number of alumni contributing to the work of the College has doubled. In the Executive Director's role, he led the development and implementation of an innovative, six-year strategic plan that prepares Wycliffe to meet what promises to be an exciting future.  
In announcing Rob's resignation to faculty and staff late last week, Wycliffe Principal Stephen Andrews remarked that it was with sadness that he received the news. "Rob spoke to me last week," Principal Andrews wrote, "and said, 'Bishop, it is time for me to go. I feel I have done all that I have been called to do for this College that I love.'" 
Rob will conclude his time as Executive Director May 11, following the end of the academic term and convocation. He leaves Wycliffe to take on the role of Senior Campaign Director at the University Health Network Foundation in Toronto where he will lead the Krembil Brain Institute in raising money and profile for research and care for families living with neurodegenerative diseases.  
"It has been a rare and life-giving privilege for me to serve at Wycliffe College these past 15 years," said Rob. "In that time, I have seen a community of scholarly excellence grow: one that the church will continue to need more than ever going forward. As I leave, I know that the College will be in great and careful hands. With Principal Andrews at the helm and new leadership in Paul Patterson, together with Shelley McLagan in Development, I know there are great days ahead for the College and I encourage the Wycliffe community to continue to support them and the students Wycliffe serves. It is this support that I give thanks for daily as well as for a remarkable board, faculty, staff, students, alumni, and friends who will continue to labour faithfully in this rich corner of the vineyard."  
Stepping into the role of Interim Executive Director on May 1, is Paul Patterson. Paul knows Wycliffe well. Coming to the College with a degree in Religious Studies from Western, he was a student here beginning in 1997, obtaining his MTS in 2007. He became a full-time member of the College staff in 2009 as Assistant to the Business Director. In 2011 he became the Facility Manager and then, in 2017, he took on the role of Director of Operations. In 2020 he assumed responsibilities as Interim Director of Finance. With an MBA from Queen's in 2017, Paul has both the personal and organizational skills to give the direction the College needs to be faithful to its mission.