Wycliffe College Convocation 2023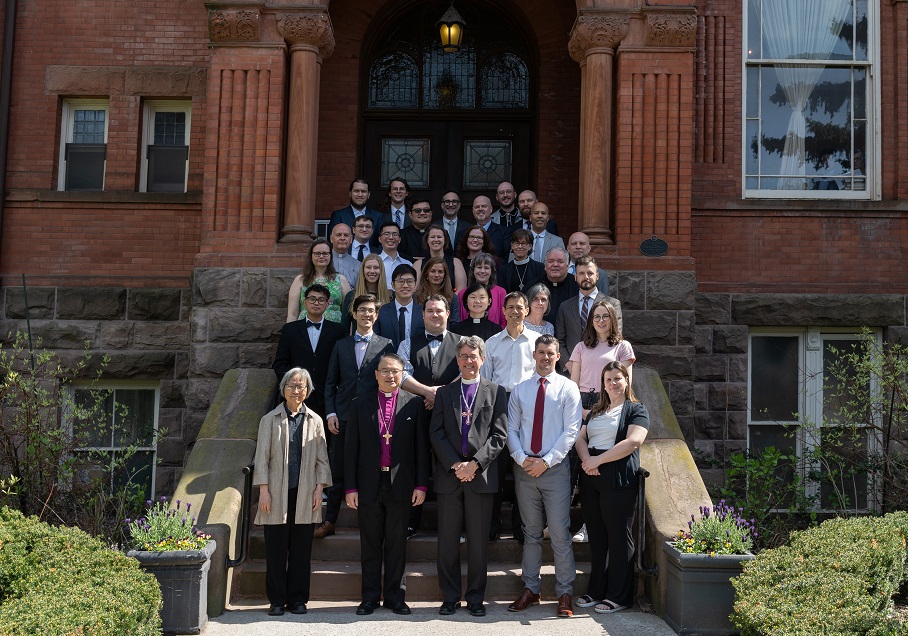 On Monday, May 8th, 2023, convocation for the Class of 2023 was held in Sheraton Hall at Wycliffe College. It was a joyous day as we celebrated the achievements and hard work of the 47 members of the Class of 2023. 
The Rt Rev. Matthias Der, a member of Wycliffe's Class of 1990 and currently Bishop of the Anglican Diocese of Hong Kong Island, was bestowed an honorary Doctor of Divinity by the College. 
In his convocation address, the Rt Rev. Der urged the new graduates to remain faithful in serving Christ in challenging situations, including times when one experiences self-doubts and disappointments.
"Christ never abandons us, so hold firm to our faith in Christ and walk closely with him. And Christ is able to use our weaknesses and inadequacies to glorify him."
He concluded the address with a reminder to the listeners from 2 Corinthians 4:5: "For we do not proclaim ourselves, but we proclaim Jesus Christ as Lord."