Xenia Chan recognized with Canada Graduate Scholarship Doctoral Award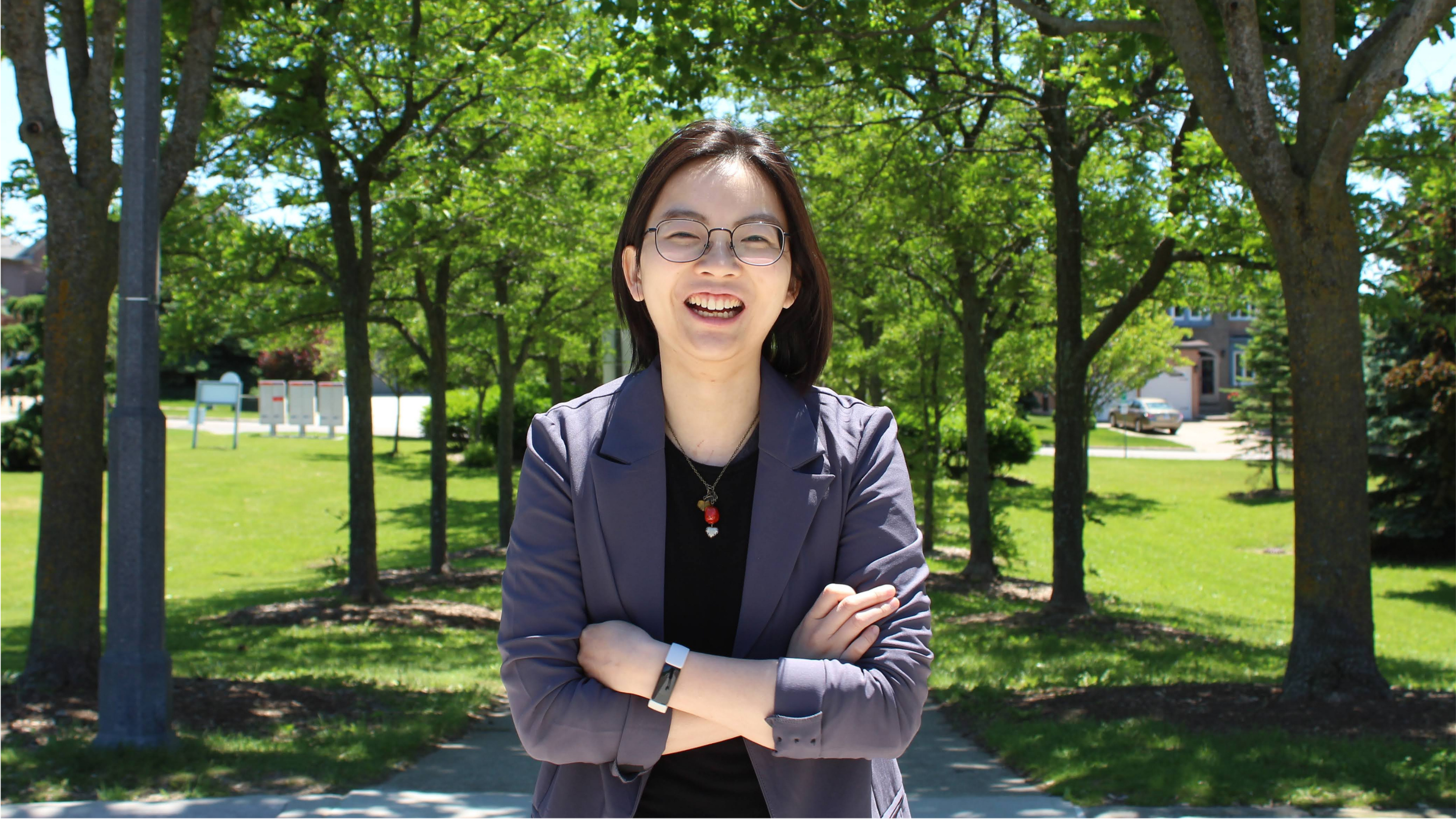 Xenia Chan, PhD student at Wycliffe College, is the recipient of the Joseph-Armand Bombardier Canada Graduate Scholarship (CGS) Doctoral Award from the 2021 SSHRC Doctoral Awards competition.
This award, valued at $35,000 per year for a maximum of three years, supports Xenia's research - tentatively on exploring biblical studies through the lens of trauma. "I'm hoping to take a transpacific approach to the trauma lens, and see what arises from reading Jeremiah's Confessions through that lens."
She first encountered that approach while writing a paper on Jeremiah in seminary, even as she ministered in diasporic communities that wrestled in the aftermath of trauma and with trauma. Serving in this ministry context prompted her to explore whether this type of approach might be helpful, especially for transpacific communities.
Her sense of being called vocationally to theological education began to take shape during her study at Tyndale Seminary, leading her to pursue a PhD in Old Testament at Wycliffe College. In her last year serving as the president of the Tyndale University Seminary Student Association (TUSSA), she worked closely with faculty and administration to create better communities of learning and integration for students as they moved through their programmes. This experience of working with students from diverse backgrounds - many were BIPOC and from diasporic backgrounds - formed in her three convictions: the first conviction is that education should incorporate trauma-informed dimensions, which she is learning more about through her doctoral work; the second is her ongoing commitment to becoming more interculturally adept and learning more about accessible, collaborative pedagogy; the third is that theological education cannot happen in isolation. In Xenia's view, the communities we inhabit - and are a part of - do influence our work, and our work ought to be for the sake of our communities.
Besides the Joseph-Armand Bombardier CGS - Doctoral Award, Xenia also recently received the Louisville Institute Doctoral Fellowship for the years 2021–2023. The Fellowship gives her tremendous support for her doctoral work through mentorship and peer support. "I am given opportunity to grow in what it means to have one's vocation as a theological educator and to explore these convictions and their implications."
"There might be a crisis in higher education, but there is also a real opportunity to reassess and to equip people for the work of the gospel."