Marc Chagall and the Bible Art Exhibition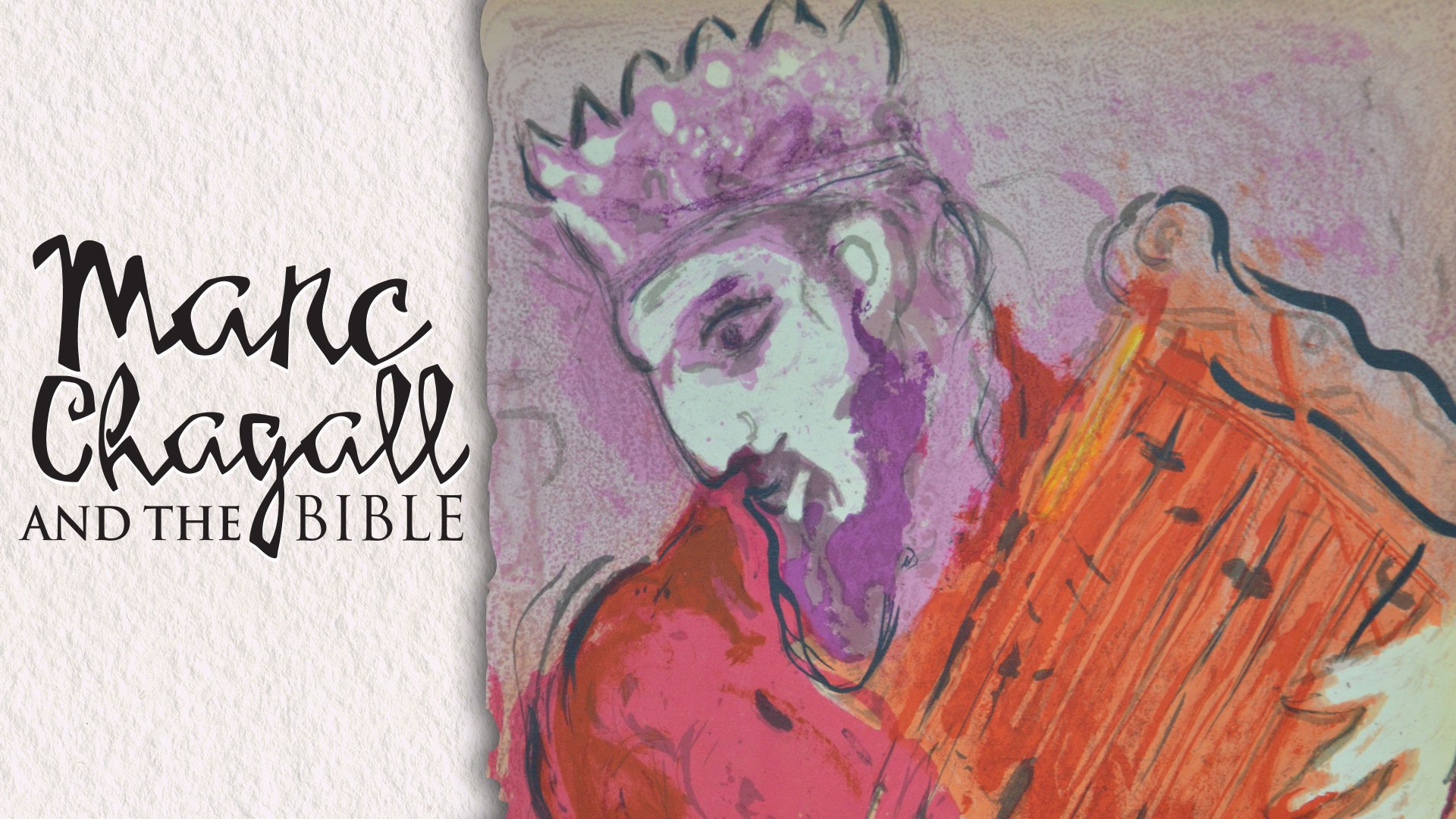 "Since my childhood, [the Bible] has filled me with vision about the fate of the world and inspired me in my work.... I see the events of life and works of art through the wisdom of the Bible. Since in my inner life the spirit and world of the Bible occupy a large place, I have tried to express it."
– Marc Chagall
Note: Starting in June 2023, we will have a devotional series on Chagall's works. For more information and updates, please sign up for our newsletter using the form below.
Marc Chagall and the Bible – May 16 to October 15, 2023
Wycliffe College, in partnership with IMAGO, is delighted to bring to Toronto a fascinating exhibition Marc Chagall and the Bible from the Bowden Collections. The exhibition – running from May to October, 2023 – showcases over 55 etchings and lithographs by the legendary artist Marc Chagall (1887-1985). This collection of prints by Chagall, curated by art collector and visual artist Sandra Bowden, is being presented to the Canadian public for the first time. 
Chagall is perhaps the foremost visual interpreter of the Bible in the 20th century. His vision of the Old Testament combines his Jewish heritage with modern art, offering a rich display of symbol and imagination. "Since my early youth I have been fascinated by the Bible," said the artist, "it has always seemed to me and it seems to me still that it is the greatest source of poetry of all time. Since then I have sought this reflection in life and in art. The Bible is like an echo of nature and this secret I have tried to transmit." 
Marc Chagall and the Bible contains over 55 etchings and lithographs of Chagall's graphic works, including ten of the 105 etchings that together constitute a suite of work for Marc Chagall's Bible (1932–39, 1952–56), a monumental project spanning 25 years. Also included are all 42 brilliantly colored images from his 1956 and 1960 suites of Bible lithographs, printed by Mourlot and published in Paris by Tériade for Verve as special editions devoted exclusively to Chagall's original lithographs. 
Admission is FREE and tickets are not required.
Opening hours
Tuesday 10:00 a.m. – 5:00 p.m.

Thursday 2:00 p.m. – 8:00 p.m.

Friday 2:00 p.m. – 8:00 p.m.

Saturday 1:00 p.m. – 5:00 p.m.
Note: The gallery will be closed for special events at the College, including the following hours. Please check the website before coming to visit as these hours are subject to change.
Group Viewings
For group viewings, please contact Jane Twohey at wycliffe.events@utoronto.ca.
Devotional Series on Thursdays
We are excited to extend an earnest invitation to a unique devotional series in conjunction with the remarkable Marc Chagall exhibition at Wycliffe College.
This extraordinary opportunity to delve into the interplay of spirituality and art will be delivered by an esteemed group of faculty, pastors, and rabbis, each bringing a diverse and profound perspective to the table. Through Chagall's artworks, which beautifully weave faith, dreams, and narratives, these skilled guides will lead us on a journey that transcends the visual to touch the divine.
This fusion of art and faith is designed to invoke thought, introspection, and inspiration, regardless of your artistic or spiritual background. Join us in this enlightening voyage that promises to deepen your understanding and enrich your spiritual experiences through the lens of art. We eagerly look forward to welcoming you to this extraordinary experience.
The first three events of the devotional series will take place in the Great Hall at Wycliffe College:
Thursday, June 15, 7:00 - 8:00 p.m.

Professor Ephraim Radner will take us through a devotional journey on one of the first images in the exhibit 

– 

the Angel with Sword [at the Garden of Eden]. We will be reflecting on how Chagall's approach to this figure opens up his peculiarly Jewish views of the Bible's stories, in comparison with traditional Christian understandings.

Thursday, June 22, 7:00 - 8:00 p.m.

Thursday, July 13, 7:00 - 8:00 p.m.
These events are free and open to the public. No registration is required.
Location
Wycliffe College, 5 Hoskin Ave, Toronto ON, M5S 1H7 (The Great Hall)
A sample of artwork in the exhibition:
---
Marc Chagall and the Bible is brought to you by