Current Student Spotlight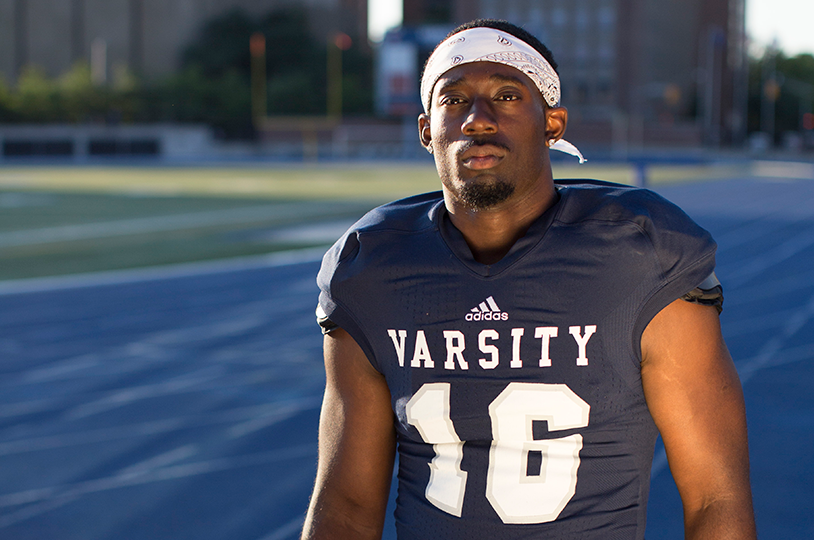 Kaleb Leach 
Master of Theological Studies (MTS) 
Not a typical path
Going to seminary immediately after graduating from university with a bachelor's degree is not a typical path today. Going to seminary might also be unusual for a student athlete who dreamed of having a professional athletic career.
Studying theology was never in my plans for life after high school; I always thought I would earn a scholarship to play college football, then continue my athletic career at the professional level. But God had different plans for my life.
After completing my undergraduate degree at Florida Tech in the spring of 2016, I still had a few years of eligibility left to play college football. The University of Toronto was one of the first schools to reach out to me, interested in having me join their team. But questions about accepting their offer revolved around what would I study while there. At a time of uncertainty in my life, one of my coaches suggested that I study theology, because he knew I am a Christian. I did my research on several of the theology programs offered on campus, and Wycliffe seemed like the best fit for me.
Coming to Wycliffe College has caused me to recognize the value of community. The teachings I have received here have shown me how important and powerful a unified community can be in this world. As a result, I hope to someday start my own non-profit organization to provide mentorship for younger students who may need encouragement and guidance. I have also thought about becoming a sports chaplain – for high school, college, and professional sports teams – after I graduate.
Kaleb Leach is a second-year MTS student and a member of the University of Toronto football team. Originally from Frankfort, Kentucky, Kaleb completed an undergraduate degree in Business and Environmental Science at Florida Tech University.
>> Find out about programs at Wycliffe
Student-Athlete Finds Purpose Beyond The Field from Course Hero on Vimeo.