Graduate Student Spotlight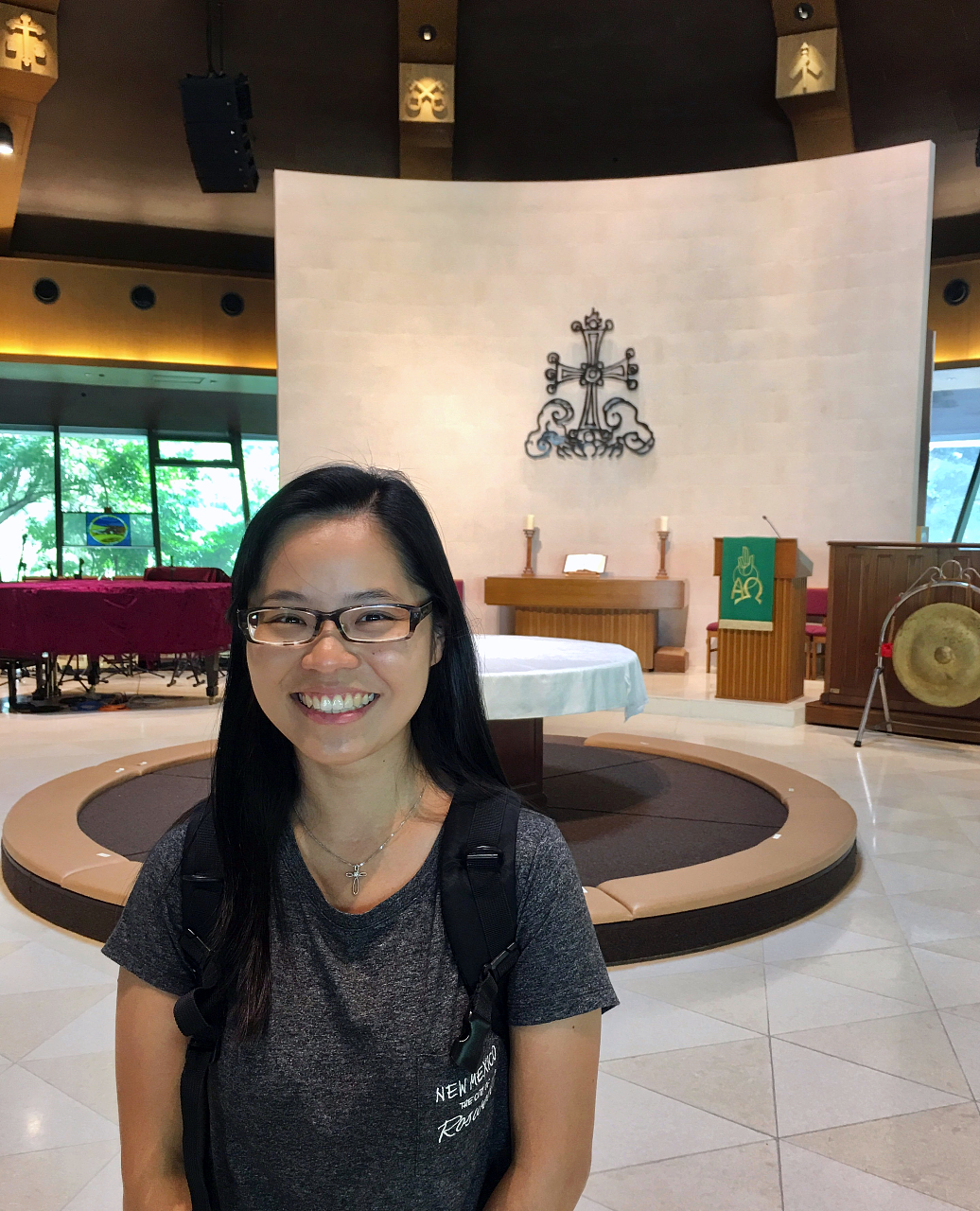 Kimberly Lai
This is my first year in the PhD program after I completed my Master of Theological Studies (MTS) at Wycliffe. I am glad to have found my research interests: History of Biblical Interpretation, Prophecy, and Women Interpreters.
Before I came to Toronto to attend Wycliffe, I worked as a secondary school teacher in Hong Kong. During those years as an educator, I became very drawn to topics pertaining to youths and social justice. At a personal level, while I attended church dutifully, I could not connect the dots between the Christian faith and my own life; in other words, it was mostly "head knowledge" to me. Eventually, I found time to take seminary courses part-time. Even though my work life was very hectic, attending these late-night classes was a source of joy. It was through my studies that I finally found what had long been a missing piece in my heart—a faith that is not merely "head knowledge" but something that abides in my innermost being. This discovery led me to leave my homeland for Toronto to become a full-time seminarian.
Hearing the voices of the marginalized has always been close to my heart. One of the marginalized groups that I am concerned about is the young people in Hong Kong. When I grew up, my father always told me that I was free to do whatever I liked. I understood that he was not indifferent to my need for parental advice, but rather, he valued that I would make my own choices instead of him imposing his wishes on me. I was fortunate that I grew up during a time when there was more freedom in the city. In recent years, I have become deeply aware that things have changed for young people. They no longer have the same opportunities as the young people did in my generation, and their pursuit of freedom and dignity comes with a price.
Similarly, my interest in women's role in society and the church also relates to my desire to listen to the voices of the marginalized. It first started with hearing the stories of those closest to me. For example, my grandmother married not out of her personal choice but rather due to family obligations and survival. My mother also told me about how she experienced unequal opportunities in education for women in her generation. Other examples such as limitations for women to be ordained in the church made me question what I perceived as the discrepancy between the church's teaching on God's love and actual practices in reality.
As I ponder these questions during my study at Wycliffe College, I have come to recognize the importance of theology and the applicability of the Christian faith to the world. My study has equipped me with perspectives for understanding how faith relates to world issues, and I am compelled to recover the voices of marginalized people groups that have been forgotten by tradition—especially the diverse voices throughout church history for the glory and witness of Jesus Christ.